Toasted Braai Sandwiches that are irresistible. Best part of a South African braai are these cheese and tomato and onion, braai toasted sandwiches.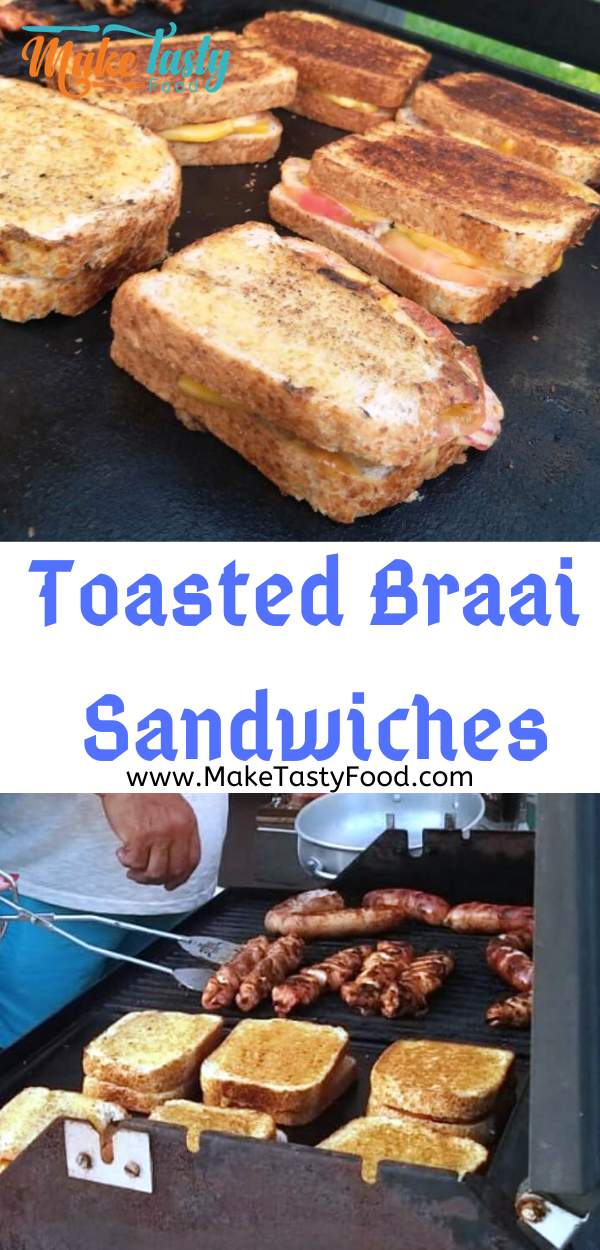 Toasted Braai Sandwiches.
These are very easy to make and so irresistible. Toasted braai  sandwiches, with cheese and tomato and onion rings. Also add some chutney to make them just that more tastier. A favorite on a braai, that you will reach for first. Eat the sandwiches warm and enjoy the other braai meat and potato salad or beetroot salad.
Below you cut and butter the bread, leaving the butter side outside the sandwich for braaing. Place cheese sliced and then add the tomato and onion or extra chutney.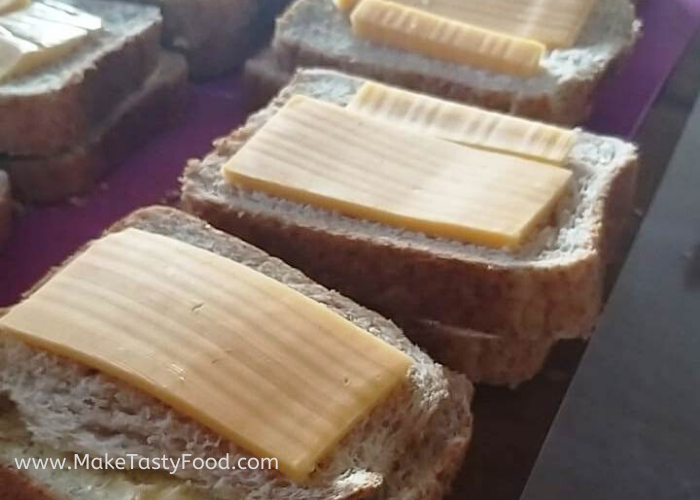 Braai with your meat and kebabs and sausages.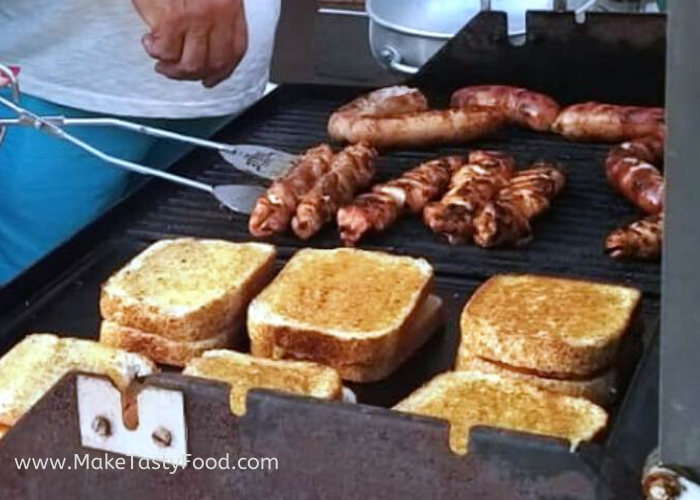 The final braai toasted sandwiches. The cheese melted and delicious tasty toasted bread sandwich. You will definitely love these.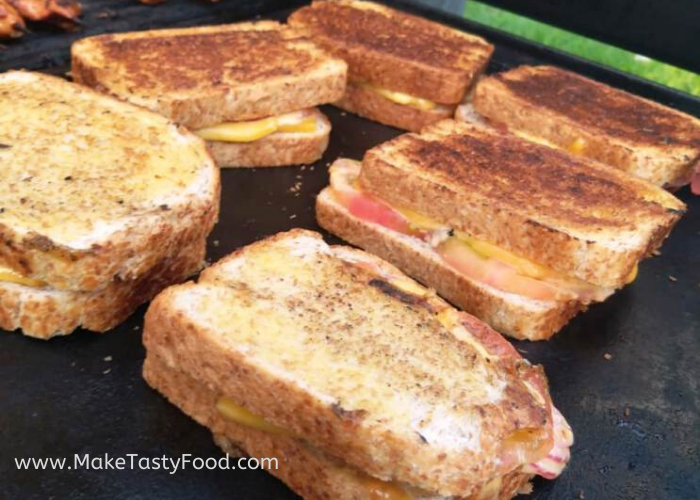 Thanks for the photos and been able to share this, to my sister.
Toasted Braai Sandwiches
Ingredients
Slices of Bread
Butter
Tomato
Cheese
Onion
Chutney
Instructions
Either use sliced bread or cut bread into nice slices.
Spread butter on both sandwiches, but the butter side will be placed on the braai. Therefore leave buttered side for the outside of the sandwich.
Cut cheese and place on non buttered side.
Place cut tomato on top of the cheese.
Slice onions and place a few on the tomatoes.
If you prefer chutney then spread it on the dry part of the sandwich, (the inside of the sandwich)
Close the sandwich, then place on a braai that is not to hot, so not to burn the bread.
Toast both sides as required.
Cut in halves and serve with meat braai, and salads.
enjoy