Tasty Syrupy KoekSisters, are crunchy on the outside and soft and melting on the inside, drenched in sugar syrup.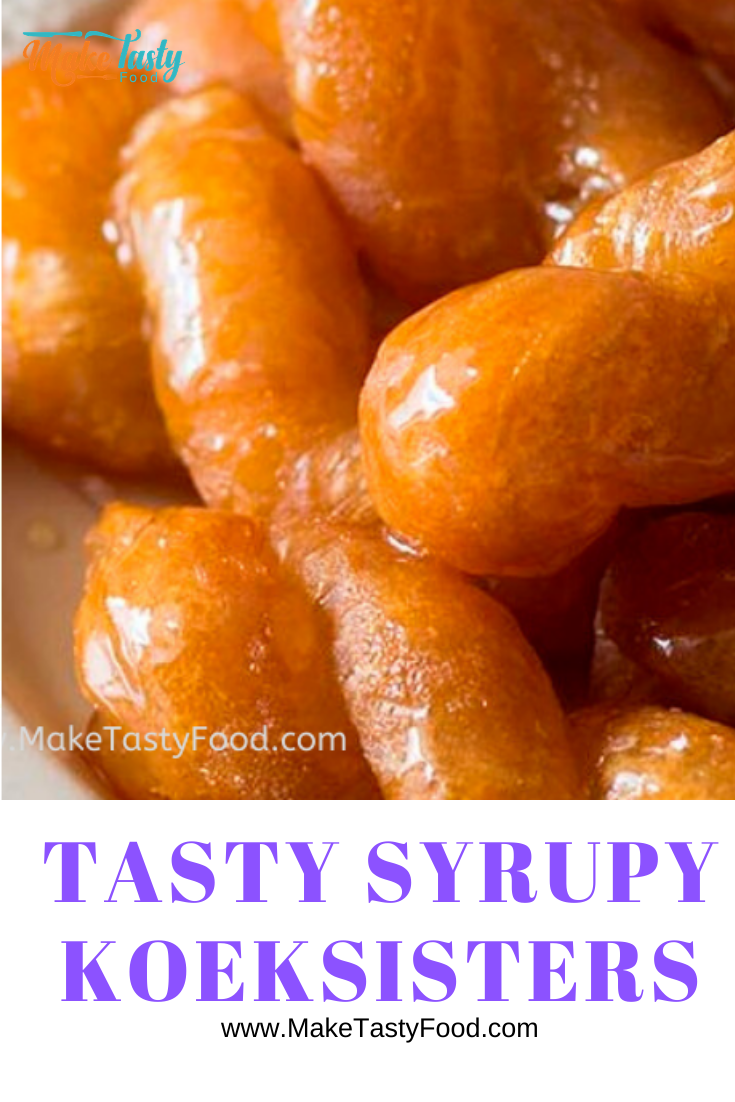 Tasty Syrupy KoekSisters.
Below is my recipe for south african koeksisters, but also found this delicious recipe to share with you. They are not a baked recipe but are fried in oil on top of the stove in a pot. The syrup is made the day before and cooled in the fridge overnight. For when you fry the plaited dough, you dip the hot koeksister in the cold syrup and it sucks it up. In that way it is filled with amazing tasty syrup. Cool the koeksisters and keep in the fridge as long as they last.
South African Koeksister Recipe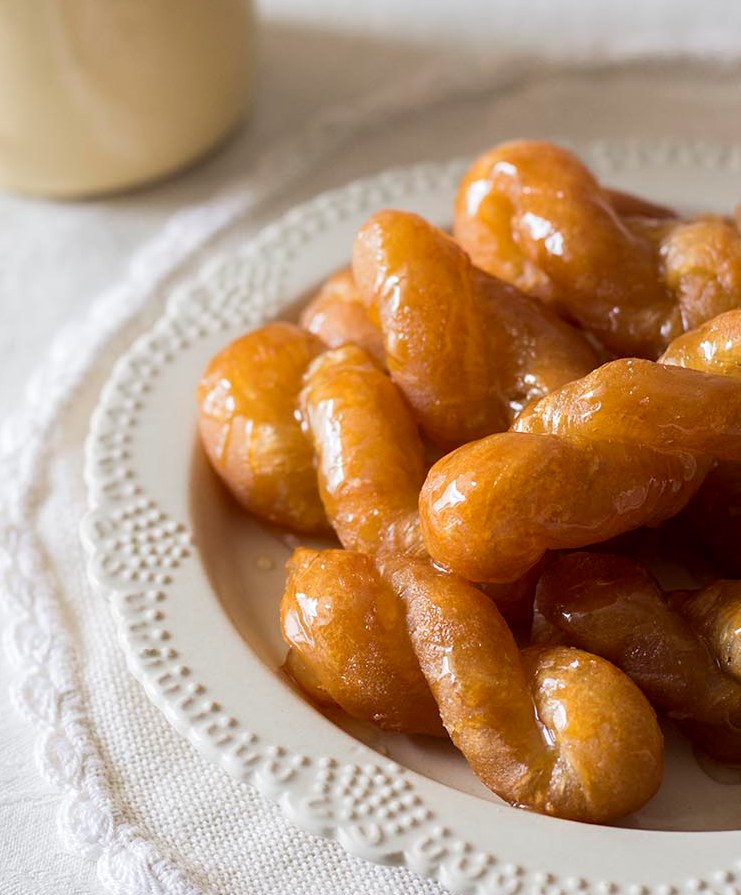 KoekSisters
Ingredients
KOEKSISTERS
4 x 250 ml flour
15 ml baking powder
1 ml salt
30 ml butter
2 eggs
12.5 sugar
250 ml water
oil to fry
SYRUP
6 x 250 ml sugar
3 x 250 ml water
2 ml cream of tartar
4 cinnamon sticks
Instructions
MAKE THE SYRUP FIRST
Boil all the ingredients together, that's the sugar, water, cream of tartar and cinnamon sticks.
Stirring now and then until the sugar has dissolved. For 15 min.
Leave to cool, before chilling the the fridge. For use later.
KOEK SISTERS
Sift flour, baking powder and salt together.
Then rub in the butter with your fingers.
Beat the eggs, sugar and water together
Add the flour mixture and knead all together very well until the batter is smooth.
Allow to rest in the fridge for a few hours.
Roll out the dough thinly and cut into strips to plait.
Fry the plaited koeksister in the deep hot oil, turning when golden and done.
Immediately plunge the hot koeksisters into the cold syrup, they will suck up the syrup and place on rack to cool.
Enjoy the sweet koeksisters.