Tasty Curry Beetroot Chutney to bottle for holidays. A useful beetroot light curry chutney recipe that can be used as a side dish and as a salad.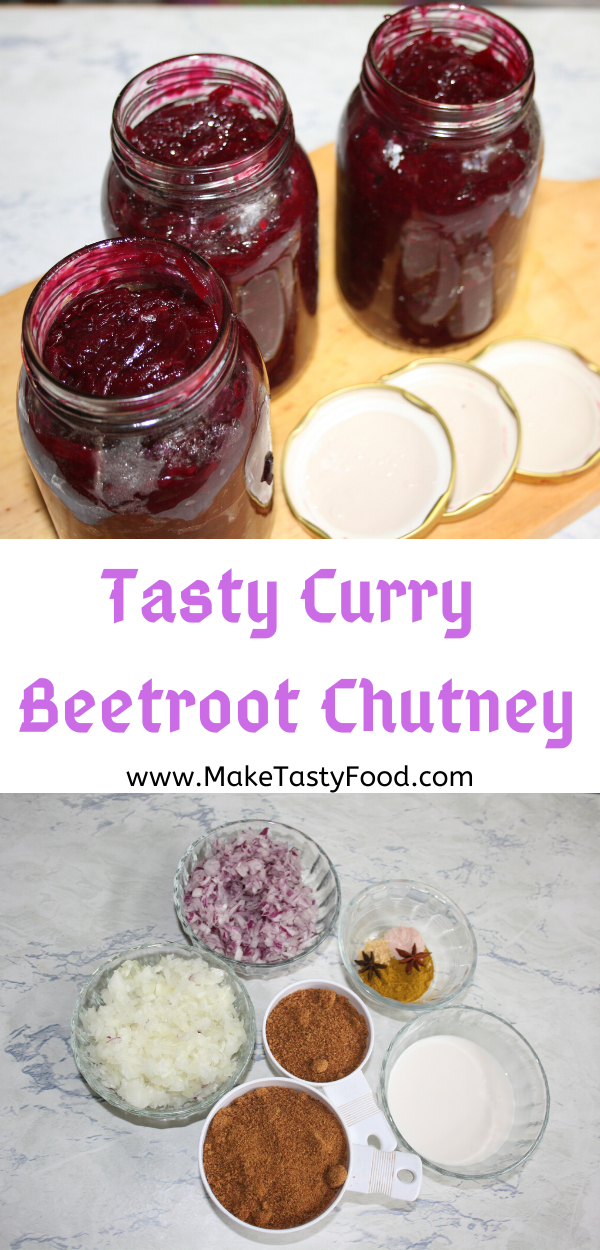 Tasty Curry Beetroot Chutney
Another family favorite of this handy bottled beetroot, that can be made and kept for the summer salads. Prevents the cooking of meals in the holidays. Much less vinegar liquid than the normal bottles beetroot. Stock up for the holiday seasons and for extra salad when you have unplanned guests popping in. Or when you having a braai. with salads.
Spices and onion chopped. Sugar and cornflour for thickening.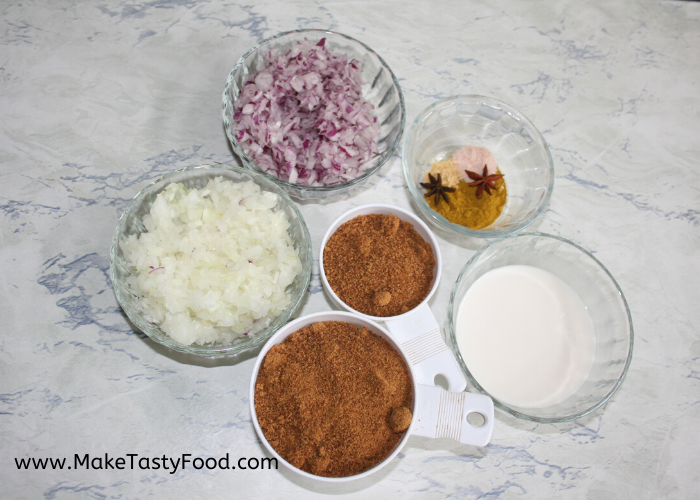 Vinegar and onions and spices brought to boil in a pot.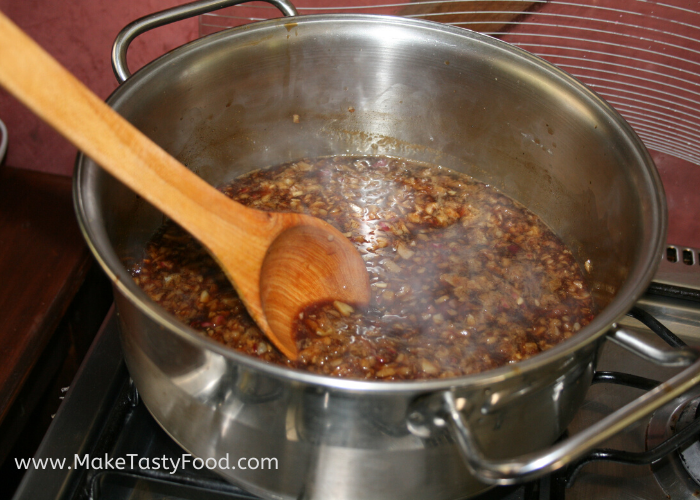 Grated beetroot added to mixture, left to simmer after adding the corn flour to thicken the mix. I used cooked beetroot but you can use raw beetroot just cook till tender.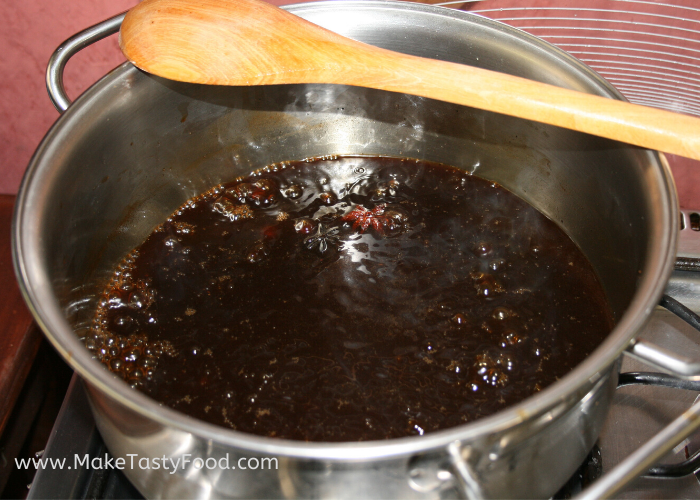 Bottle the beetroot mixture hot and seal. 6 Cups of grated beetroot makes 3 x 500 g of curry beetroot chutney. Stir occasionally with a wooden spoon or silicone spatula.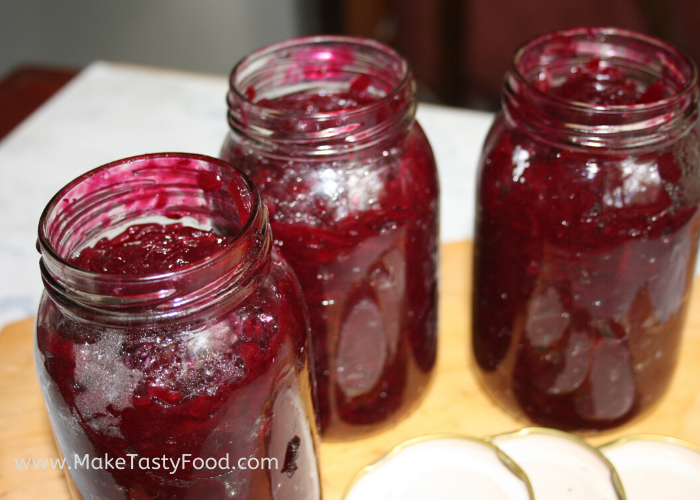 Tasty Beetroot Chutney
Ingredients
2 cups of berry or apple cider vinegar
375 ml (1½ - 2 cups) Brown Sugar
1 or 2 Star anise (optional)
6 cups grated beetroot.
2 onions chopped finally or rings.
½ cup chopped fresh coriander
1 Tablespoon curry powder or roast massala.
½ teaspoon ground ginger
5 ml (1 tsp) Himalayan salt
3 Tablespoons cornflour (mixed to a paste with a little water)
Instructions
Mix vinegar and sugar in a sauce pan .Add star anise and bring the mixture to the boil.
Add raw beetroot and onion and coriander and all the mixed spices. (if you have precooked beetroot grated then add once onion is nearly soft and before simmering, to obtain the flavor of the spices)
Bring to the boil then lower the heat and simmer for 10 minutes until beetroot and onion are soft.
Add the cornflour paste and keep stirring to make sure no lumps are formed, then simmer till cooked and thickened.
Pour the hot beetroot chutney into clean bottles and seal.
A list of kitchen pots and pans and utensils for your convenience.
Click here for more bottled recipes
Suggestions for pots and jars you will love. order online.