Quick Versatile Flapjacks. These Flapjacks are a South African recipe, versatile mix for pancake as well. Quick sugar free flapjacks.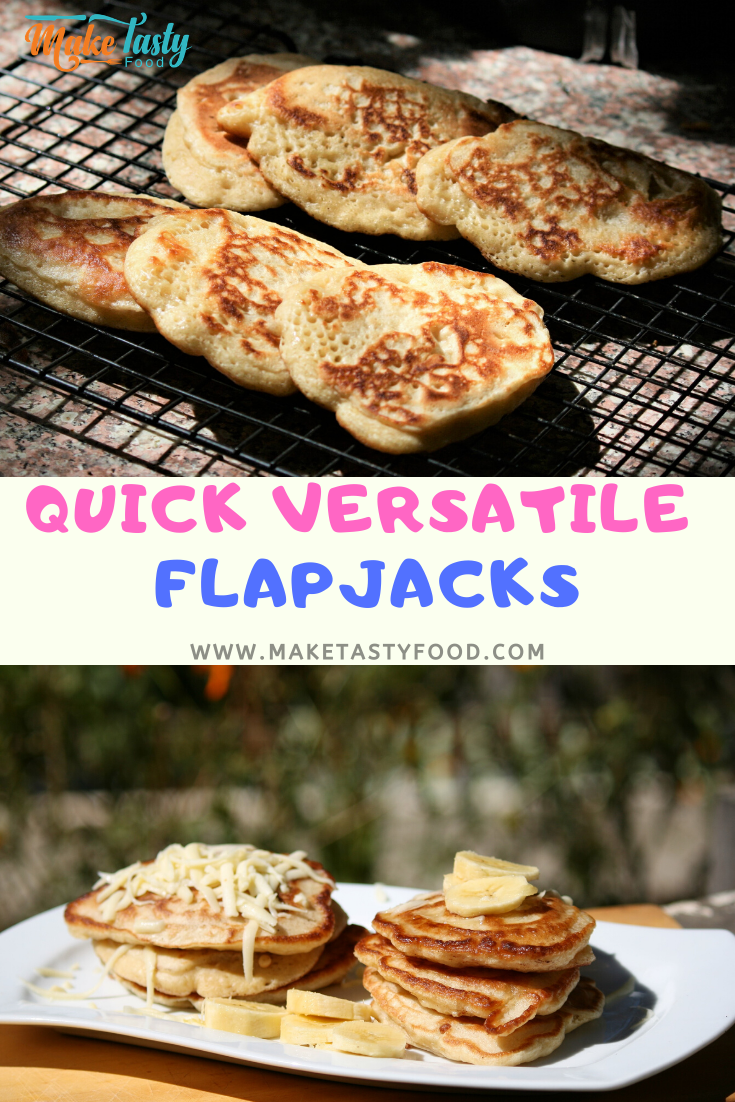 Quick Versatile Sugar Free Flapjacks.
These ingredients make pancakes as well. Make sure that the mix is thin enough for pancakes. We have a different flour and need more milk. Use these for a breakfast for the kids or grownups, very simple and easy with great toppings. For instance use syrup or honey and grated cheese. Even toast them a little and add bacon and an egg, with cheese on. So versatile. If you require them sweeter, just add some honey in the mix. Sprinkle fruit on top of the flapjack as well.
Blue berries, bananas drizzled with honey or maple syrup. Amazing quick versatile sugar free flapjacks to make. Snack or breakfast or small supper.
Cooling flapjacks on a rack. Before they get eaten up.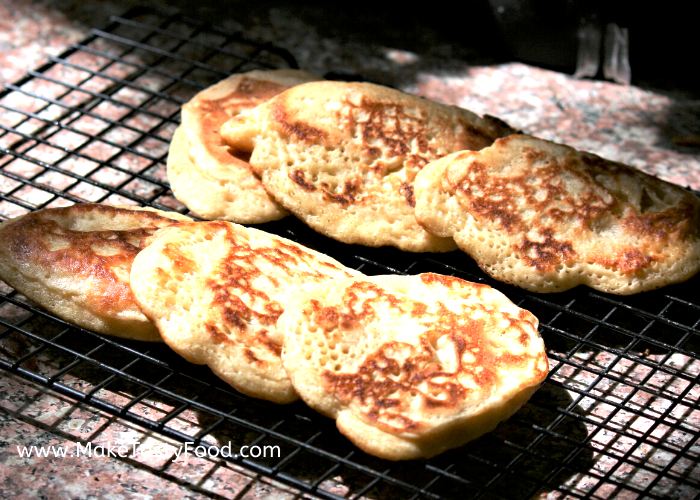 Wonderful breakfast, with honey cheese and banana.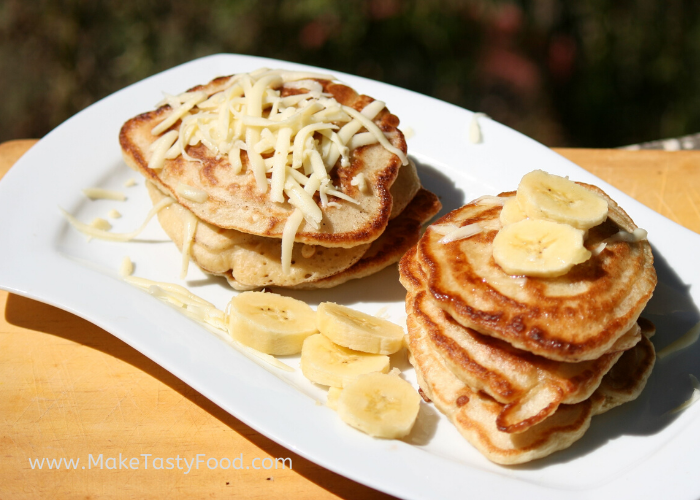 Quick Versatile Flapjacks
Ingredients
2 Eggs
1 Cup of Flour
½ Cup of Milk
2 Teaspoons of Baking Powder.
2 Tablespoons of Melted butter/or olive oil
Salt to Taste
Instructions
Obtain a pan ready to fry on the stove.
For larger family we use a large pan and can make about 4 at a time.
Oil the pan and pour the oil off in a bowl to re oil now and again. Saves from sticking.
Mix the ingredients all together and make sure the mixture is not to stiff.
Pour about a half a cup of mixture in a pan. Make a few of the flapjacks at a time.
One can make different shapes with this mixture, to please the kids.
Design your own shapes, for instance a teddy or some interesting shapes the kids like.
Spread jam or syrup or honey on the top with some grated cheese.
Better still fry bacon and place on the flapjack and an egg topped with cheese.
Versatile and so quick to serve.
enjoy