Homemade Milk tart not baked,  made with biscuit base with butter and cinnamon, is so yummy for a dessert or tea time treat
Homemade Milk tart
This no bake homemade milk tart is very easy to make and uses just 5 ingredients.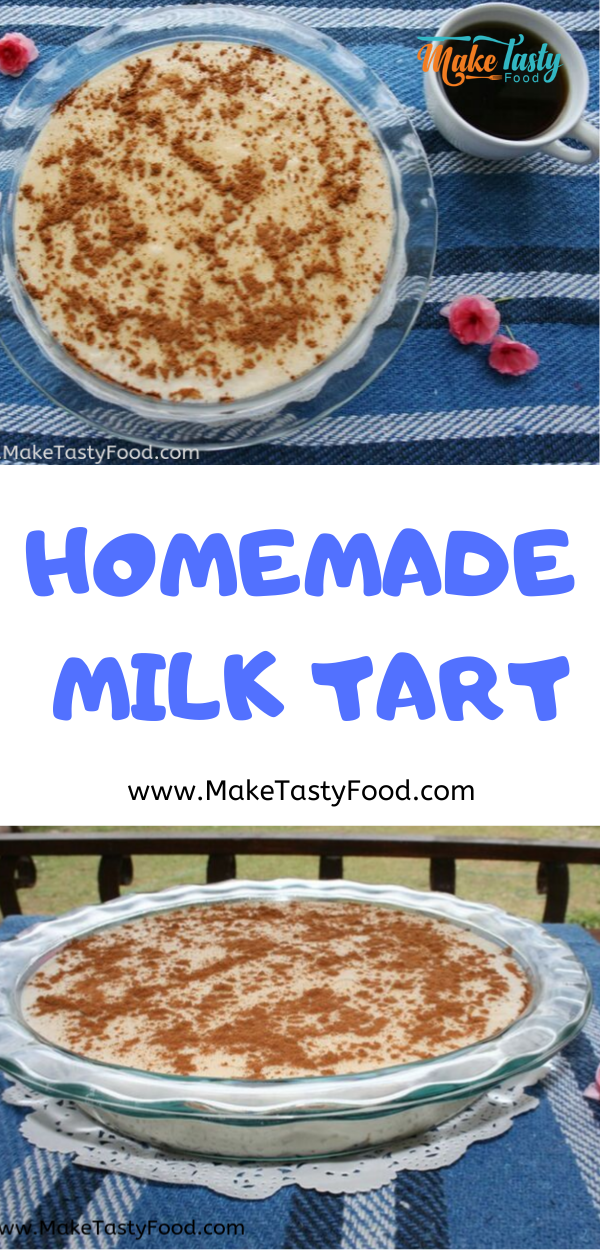 Base is made with melted butter and crushed tennis biscuit base. Pressed firly into a greased glass tart bowl.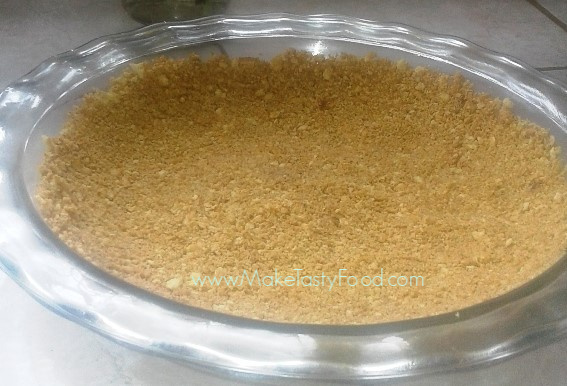 Bring to boil the milk and condensed milk, and other ingredients. Stir in the cornflour mix and keep
whisking to keep the mixture from becoming lumpy.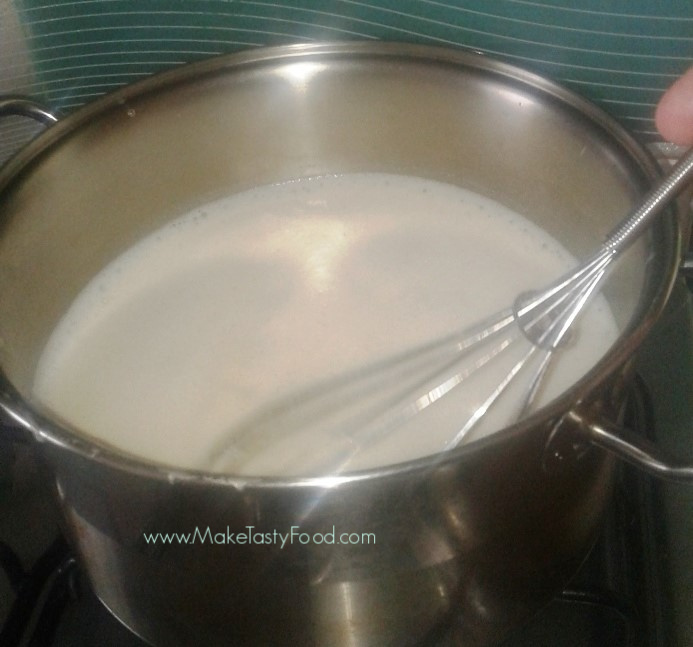 Once the milk mixture has thickened pour over the biscuit base.
Fill the glass tart bowl, with all the milk mixture.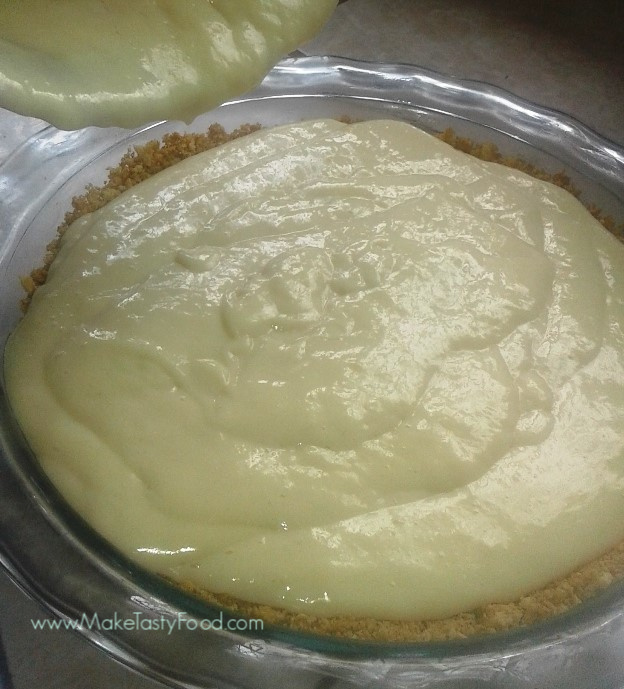 Sprinkle cinnamon on top of the milk tart and leave to cool on a cooling rack.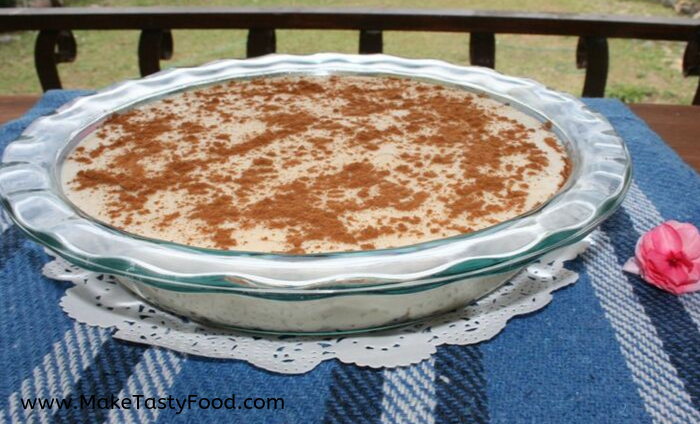 Refrigerate for a few hours and then the tart will be ready for tea and coffee. enjoy

Home made Milk tart
Ingredients
1 packet of tennis biscuits
170 gram of butter
1 x 475 grams of condensed milk.
900 ml of milk
3 heaped tablespoons of corn flour or mazena
150 ml of milk
1 egg
5 ml of vanilla essence
cinnamon
Instructions
Crush tennis biscuits and melt butter, then mix well and spread onto buttered base of tart dish.
cool in fridge till needed.
mix the 150 ml of milk and corn flour till smooth with a whisk. Then add the egg and vanilla to the cornflour mixture.
Bring to the boil the condensed milk and 900 ml of milk, when it starts to warm and steam add the cornflour mixture carefully and keep whisking until smooth and mixture thickens.
Remove from the heat and pour onto the buttered biscuit base in tart dish evenly.
Sprinkle with cinnamon, allow to cool on a cooling rack.
Place in fridge for a few hours before served.