Grilled Beef and Peppers Sosaties
Grilled Beef and Peppers Sosaties on a braai or a barbecue. Kebabs or sosaties they all the same made with beef, bell peppers and onion.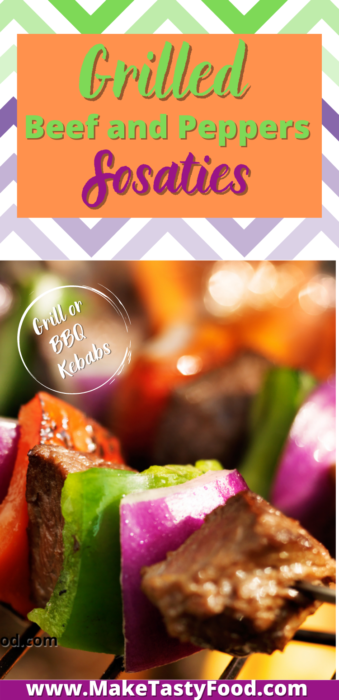 Grilled Beef and Peppers Sosaties.
If you love braaiing and you are a meat eater then make these easy beef sosaties. They can also be called kebabs. Cut your beef into squares for you to be able to stick the skewers through. If you want to marinate them before you make the sosaties that would be good. Otherwise you can marinate the made sosaties instead.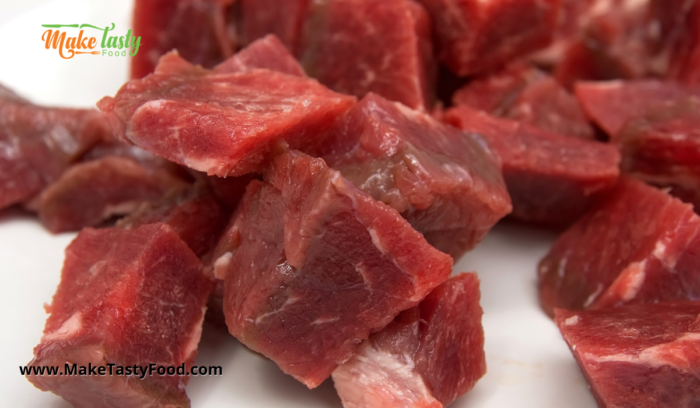 Cutting the various colors of bell peppers into cubes is easier to stick the skewers through. Place some of each color of pepper and onion between the beef pieces. Then finish the sosatie in this way. Fresh produce is good.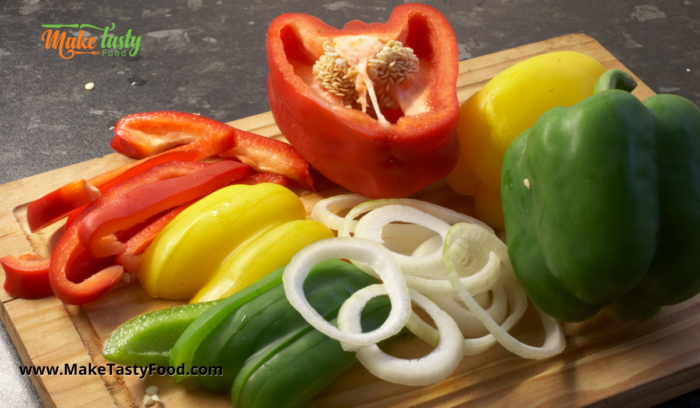 The completed sosatie or kebab with onion and then beef and bell peppers between the other beef pieces. Ready to marinate over night or for a few hours before grilling.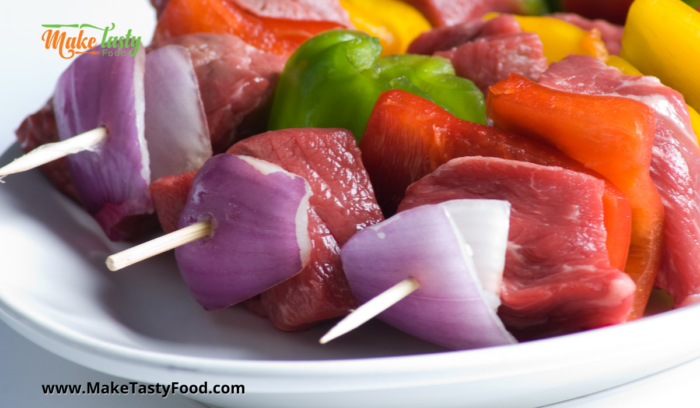 See how the sosaties are put together, this will make them tasty.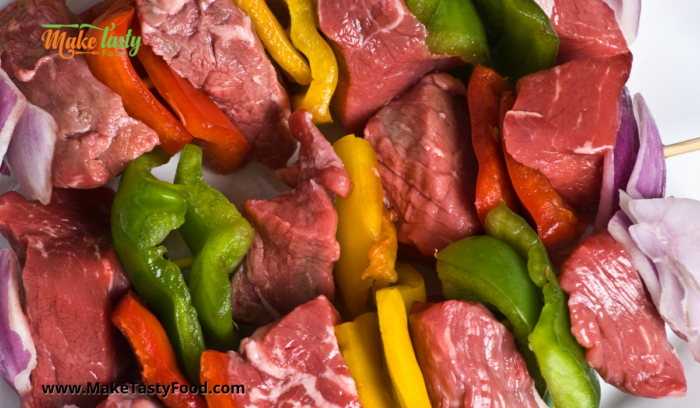 Braaiing or grilling for a barbecue is a great way to grill these sosaties. Basting every time with the left over marinate once you have turned the sosaties. Grill until they are brown and cooked.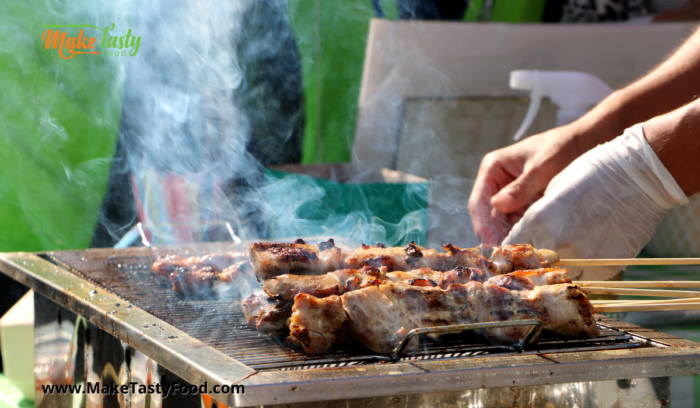 Serving up with some side dishes of your choice. Salads or chips and warm side dishes.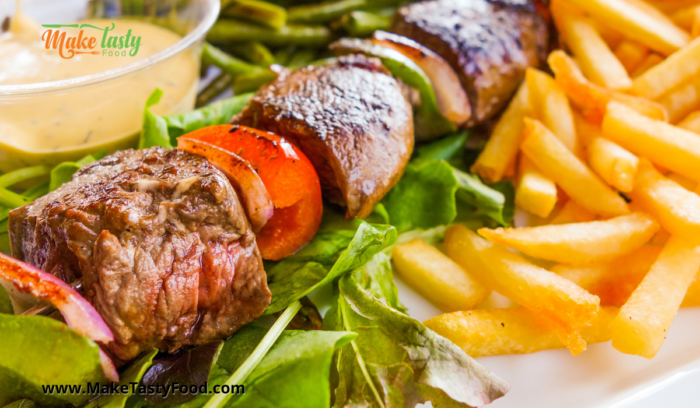 Amazing tasty grilled beef and peppers and onion sosaties or kebabs.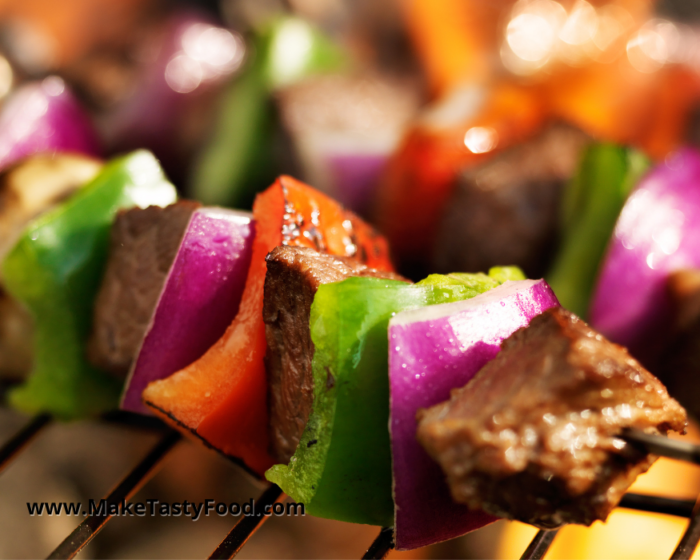 The recipe below for you to save or print. Its easy and simple. Enjoy
Print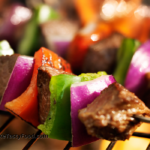 Grilled Beef and Peppers Sosaties
Author:

Prep Time:

80 min

Cook Time:

20 min

Total Time:

100 min

Yield:

4

1

x
---
Beef sosaties for two.
Obtain some beef or steak meat, enough for 4 soasaites (cut into small cubes)
Red, yellow and green bell peppers (cut into small cubes)
onions (cut into small cubes)
Salt and pepper
Marinate (to soak the beef pieces in)
Skewers.
---
Instructions
Once the beef steaks or meat is cut into squares big enough for the skewers, then soak them in a marinate for a few hours or even overnight. (you can make the sosaties and soak the complete ones in marinate as well)
Obtain the bell peppers and start to make the sosaties, Stick a beef through the skewers and then place some onion and then some peppers, one or two colours as per your preferance. then continue with beef and peppers and onoin until you have completed the sosaties.
The fire for the braai should have coals or barbecue must be warm.
Place the sosaties on the grill on the braai and grill turning and basting until done.
Serve with salads on a plate, enjoy
---
Notes
Beef sosaties are also called kebabs on skewers, braai or grill or barbecue.
Keywords: Grilled Beef and peppers sosaties
Love braaiing or grilling on a barbecue then you will also love these grilled recipes and salads or warm dishes below,
Sides for the braai or grilling.