Easy Pear cobbler pie, is tasty and quick and simply to make. When you have some pears no one was eating then make this dish.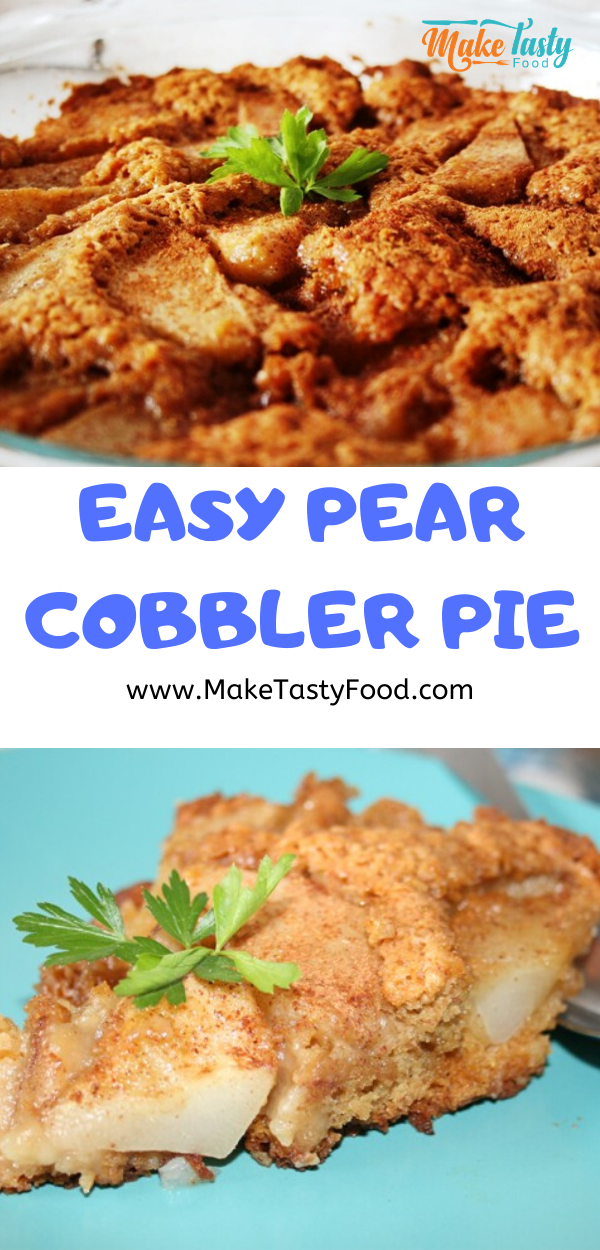 Easy Pear Cobbler Pie.
Amazingly easy pear cobbler pie to make and doesn't take long to prep either.
Organic ingredients were used. Peel and cut the pears in slices. Peaches can be used as well.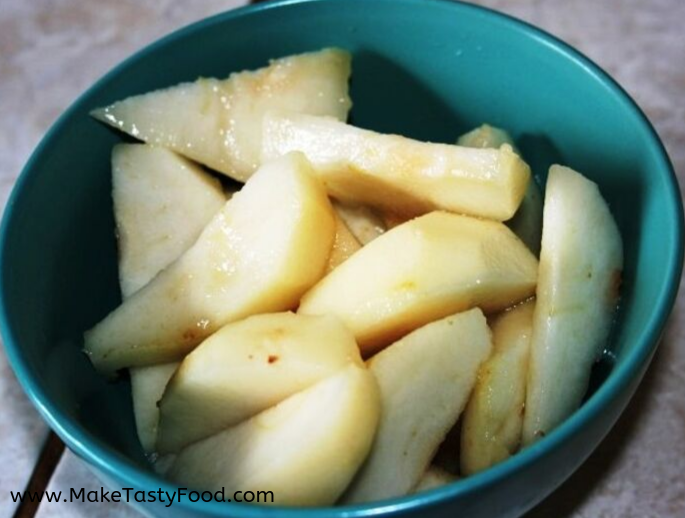 Getting Ready
When you have cut and cleaned the pears then warm oven to required temperature settings.
Melt butter in the pie dish. This will be the base for the other batter mixture as well. No need for greasing the glass pie bowl.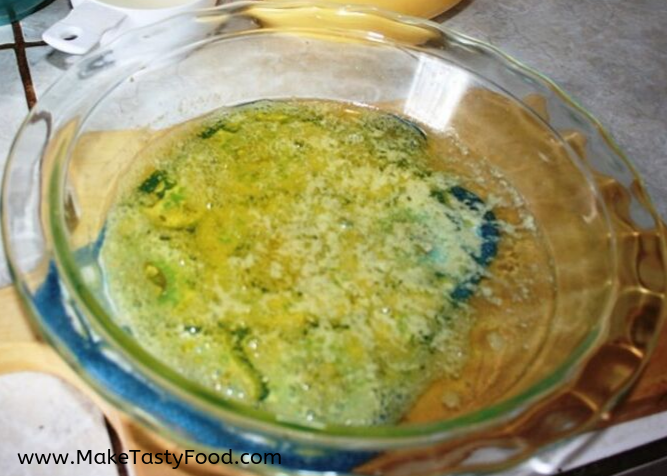 After mixing the batter, (as per recipe below) it is spread equally in the butter in the pie dish.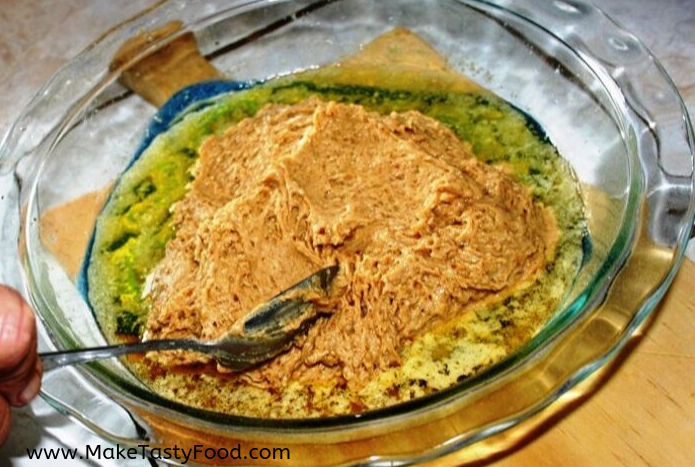 ADD
Press the cut pears into the batter mixture that was spread evenly in the buttered pie dish, until they are submerged.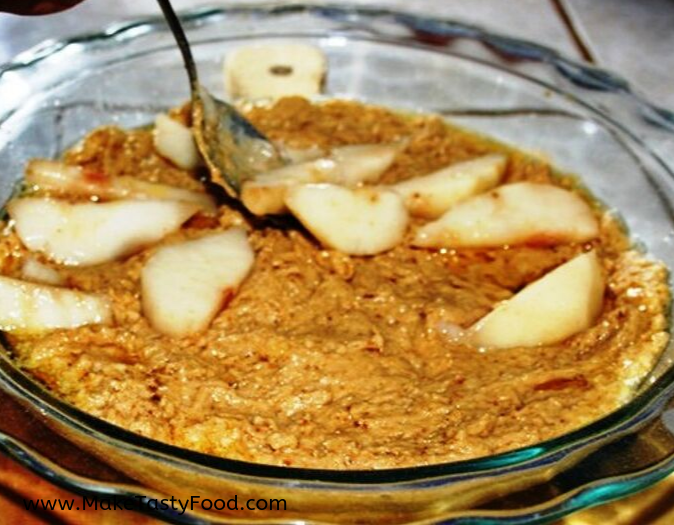 Finally.
Sprinkle the sugar and cinnamon on top and bake till golden brown. (or tested that mixture is baked) This mixture is browner because of the panella brown sugar.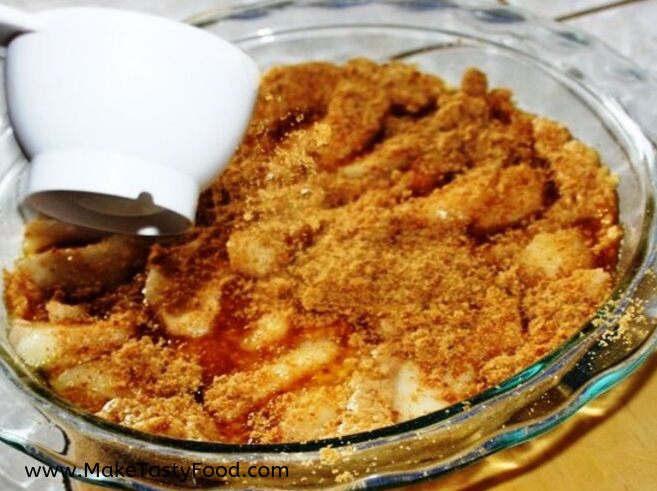 Bake.
Place the finished dish in the oven and bake. Testing its cooked and cool slightly.
If you desire a cooler pear cobbler pie.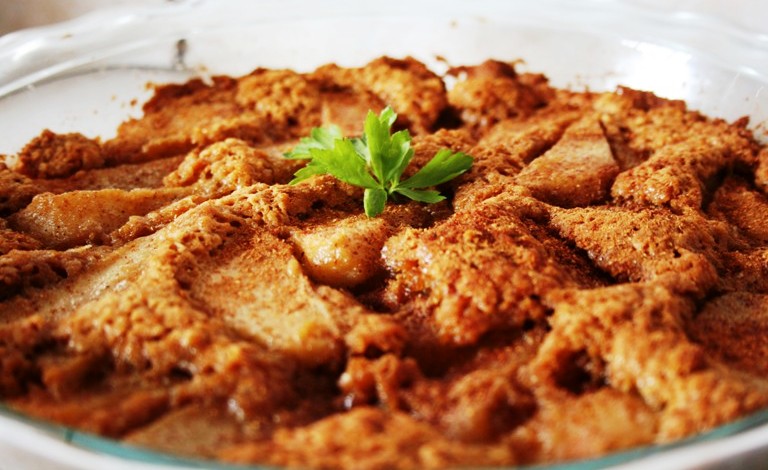 Serve warm with ice cream or cream. Or even custard, enjoy
Print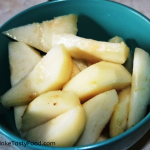 Pear Cobbler
Cook Time:

1 hour

Total Time:

1 hour

Category:

Tart
---
Scale
Ingredients
My pears, peeled and sliced (I used about 3 large pears, but you can use more or less what you have that can fill the pie dish. (Also try this recipe with apples)

1

slice of unsalted butter (enough to cover bottom of pie dish)

1 cup

flour (my glu

ten

free mix.)

1

and 1/2 teaspoons baking powder(depending on your climate)

1/2 teaspoon

salt

3/4 cup

sugar, plus 1/4 cup sugar for topping |(used organic panella brown sugar)

3/4 cup

coconut milk. (or milk)

1/2 teaspoon

cinnamon
---
Instructions
First, peel and slice the pears. (peaches may be used as well)
Preheat your oven to 350 degrees F. (180 Deg.C). Place the butter in a 9 x 13 baking dish and put in the oven to melt the butter while it preheats. Keep an eye on the butter till it's just melted.
Then mix together the flour, salt, baking powder and 3/4 cup sugar.
Blend in the milk into the dry ingredients until smooth.
Evenly pour the batter mixture over the melted butter in the baking dish. It'll look like the butter is oozing out at the sides, but don't mix the batter and butter together. Next, press the pear slices evenly into the batter/butter. Sprinkle the remaining 1/4 cup sugar and the cinnamon over the pears.
Then pop it in the oven for an hour, (1 hr) until you start to have this lovely aroma drifting out of the kitchen, then it's done. It will be golden brown on top. (more golden as I used panella dark sugar)
Serve this cobbler warm with ice cream.
---
Download your free printable of oven temperatures and measurement chart here.
Loved this Dessert, then you will enjoy these.
Loved some of these baking dishes, some because of the lid.