Easy Fresh Fruit Salad of the day. Available fruit of the day used for the fruit salad, cut and mixed in a bowl. Eaten with cream or ice cream.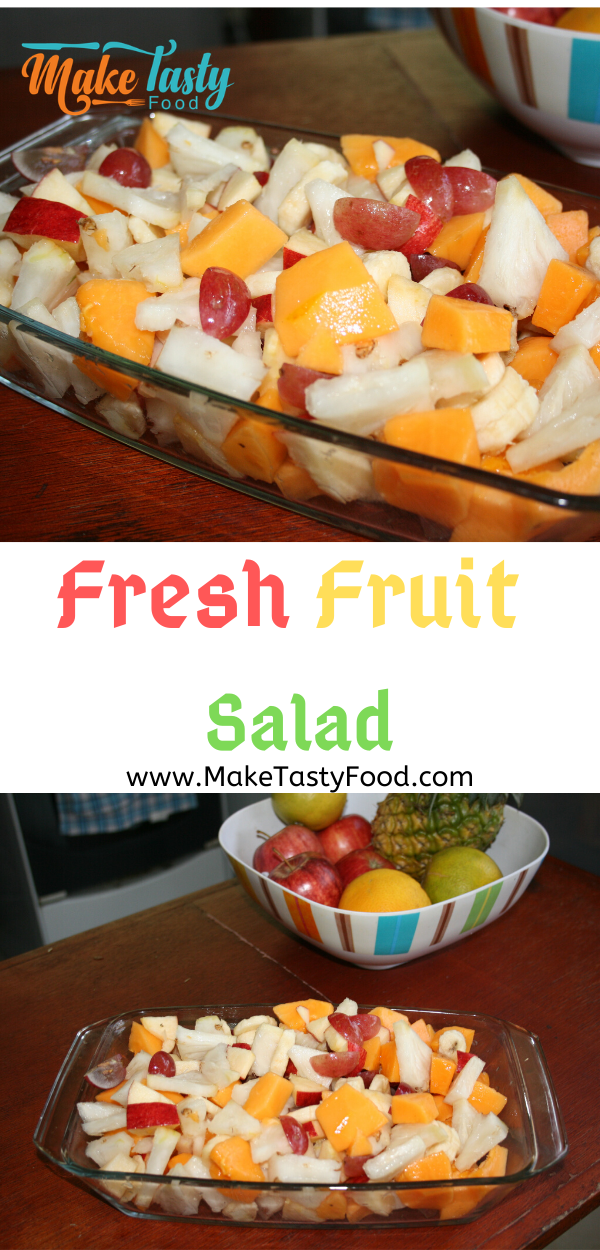 Easy Fresh Fruit Salad.
This is a very simple and easy fruit salad, made with the fruit you have available. I use some sweet and soft fruit to add to the mix.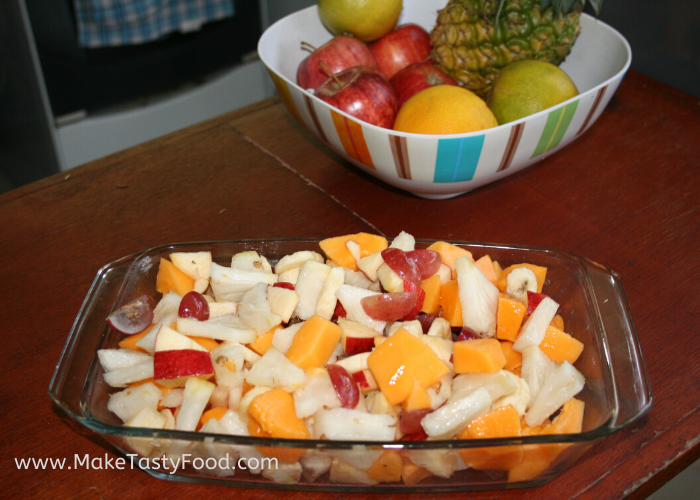 Peel and cut the fruit into bite size blocks. I used paw paw and apple and pineapple, grapes and banana.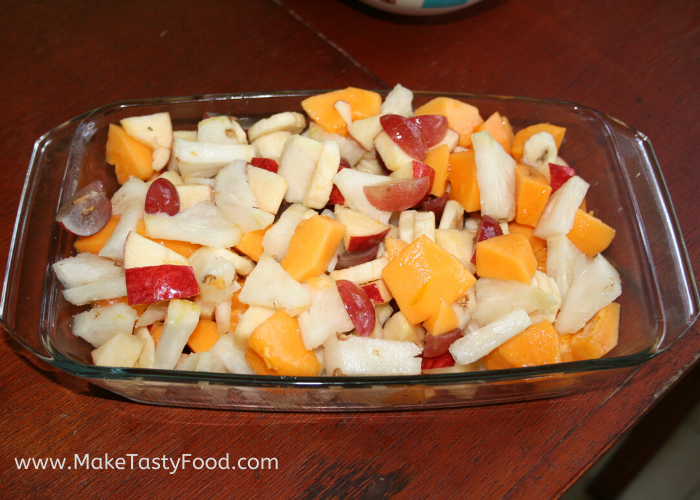 The fruit mix all cut up and chilled for the tasting, add ice cream or cream. One can sprinkle some sugar or lime over the fruit. It will give it lasting color and with sugar a sweeter taste.