Tasty Vegetable Dish, baked with a few of your favorite veggies and potato all in one dish. Just add chicken or choice of meat.
Tasty all in one Vegetable Dish
Its a great and tasty dish to make for a family gathering, as you could make a large dish of vegetables for the family table.
This dish was made for three, chicken with mushrooms where added in the plate for lunch. I used a Pyrex dish for the casserole dish.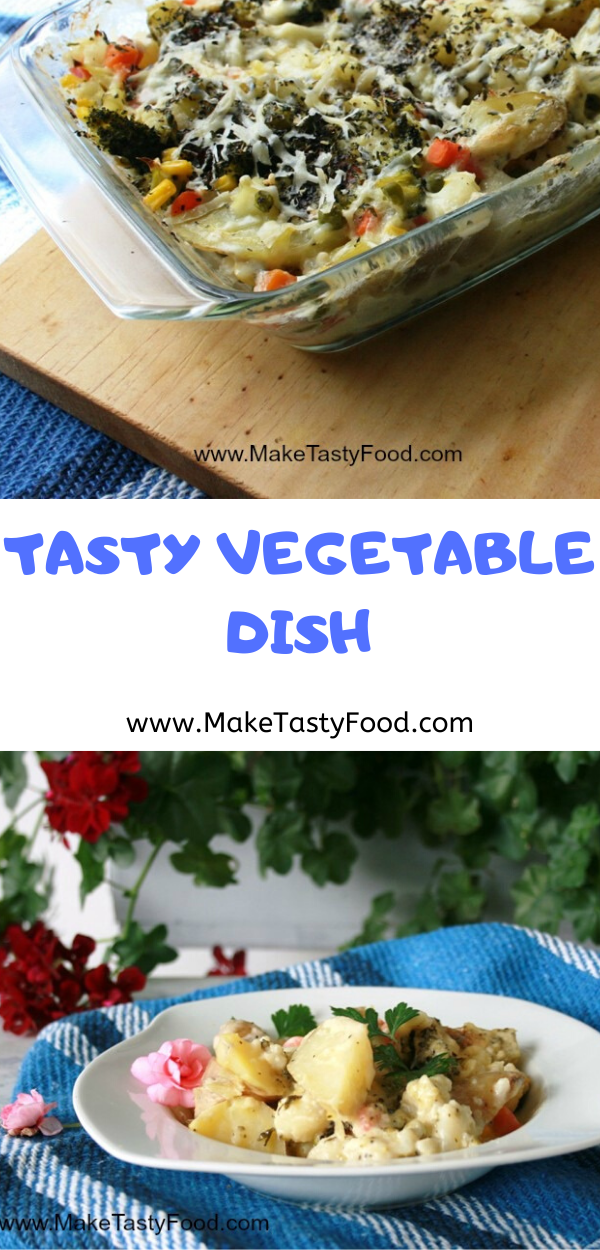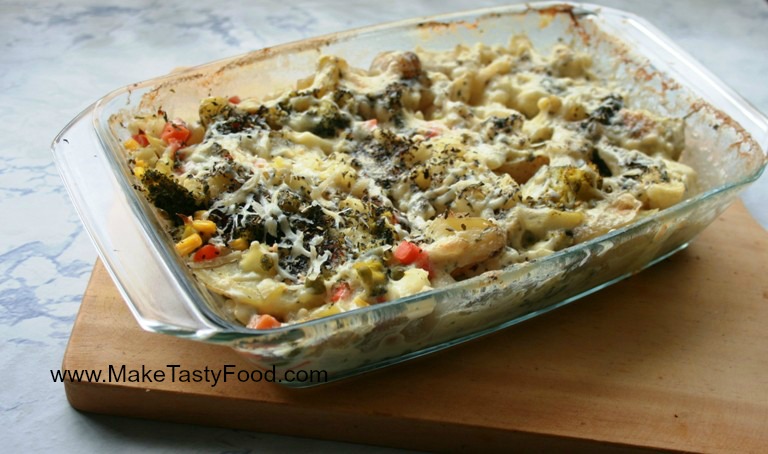 The dish cooked and cream almost evaporated.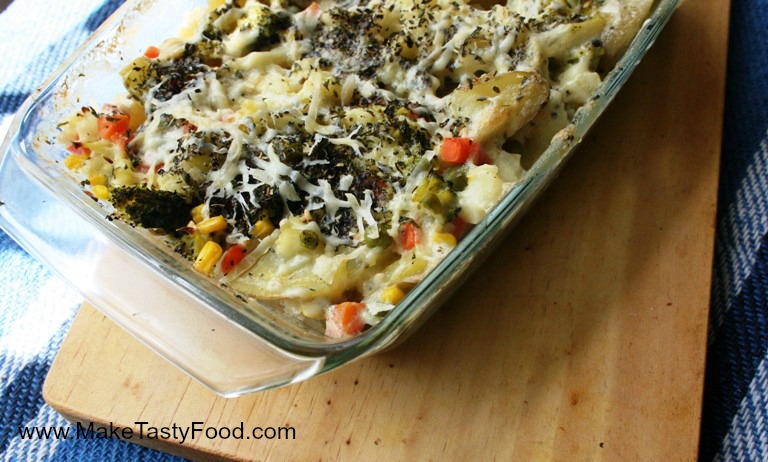 Sprinkled Parmesan cheese on top for the fussy vegetable eater, and to add to the taste. A smaller pyrex dish was used for this recipe.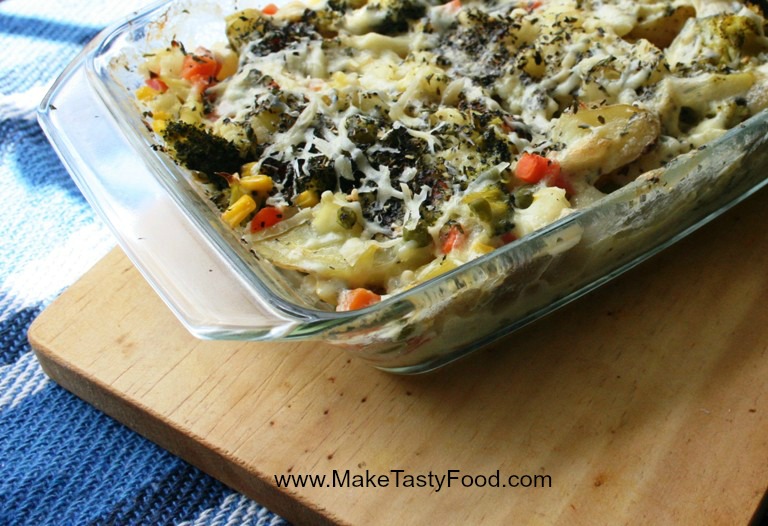 A portion of the baked veggies, in a serving plate.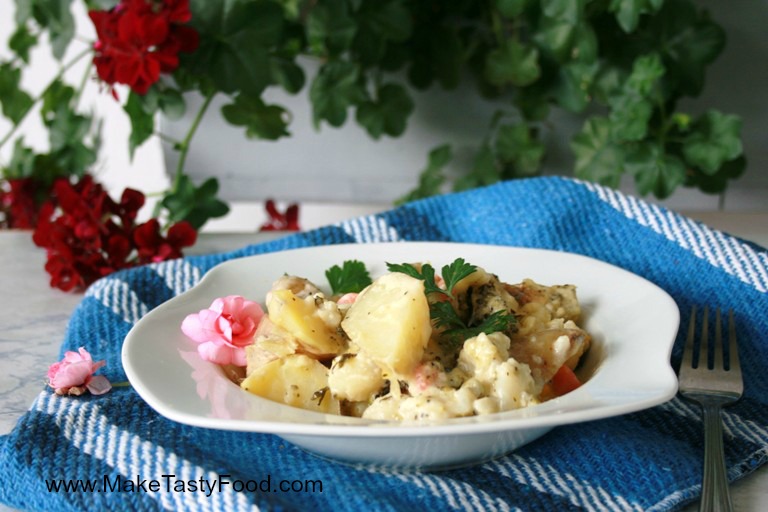 Tasty all in one Vegetable Dish
Recipe type:
Vegetable dish
Ingredients
Any vegetables you have available will make a good dish. I made this vegetable dish for three people. Made in a medium glass dish.
half a small Cauliflower
Half a small broccoli
Small potatoes cut in half
Mixed frozen vegetables (peas, carrots, corn)
250 ml cream
Himalayan Salt and pepper
Garlic flakes
dried Basil and parsley
Parmesan cheese grated
Instructions
Heat oven to 180.
Boil vegetables till half done, with salt and pepper. (you can use the veggies not boiled will only take longer to bake the dish)
Strain and fill the glass dish with the vegetables.
Open cream and pour over vegetables.
Sprinkle some garlic flakes on top of the vegetables, with parsley and basil leaves.
Bake in oven till cream has been absorbed and vegetables are soft.
Sprinkle with some grated Parmesan cheese.
Bake till melted.
Serve warm with your meat of choice.
Tasty vegetable cream dish with herbs and garlic spices.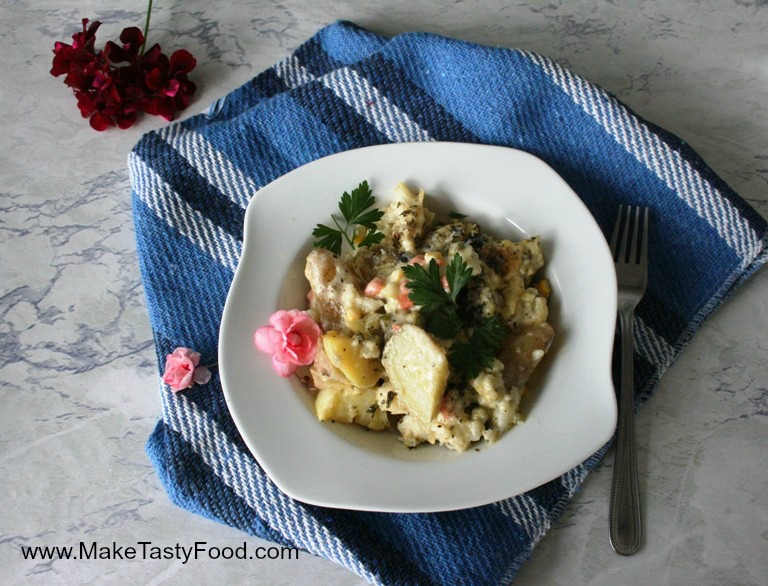 You will love some of these other oven bakes as well, view here.
Here are some products that i would recommend for your casserole dishes. I use Pyrex dishes but these attractive dishes multi purpose and would recommend them also.