Homemade Vetkoek, is a favorite south african recipe that is versatile and made with different fillings. Simple jam or curry mince filled vetkoeks.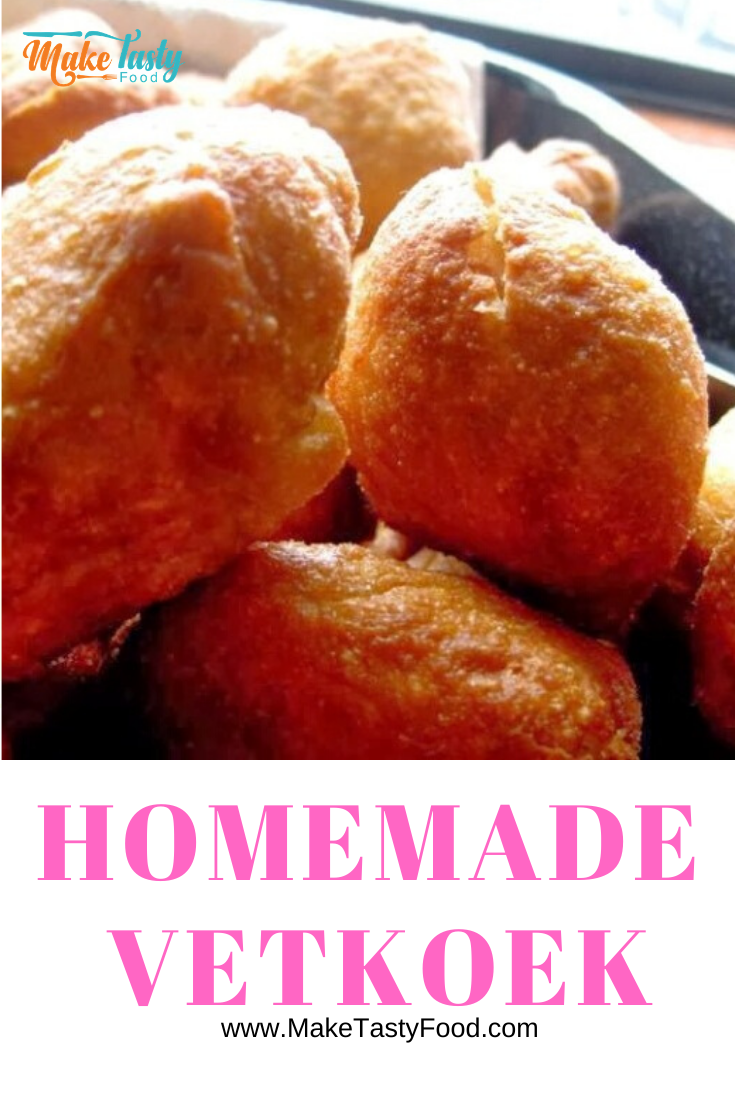 Homemade Vetkoek.
This recipe that was found is a south african homemeade vetkoek one and shared the link for you to try.
My recipe is in the recipe box below. Will still make it, but would like to share these two ideas.
Fill with curry mince and veg for a meal. Otherwise use simple butter and jam in the middle. Snack and a light meal.  Eaten warm is most delicious.
This homemade vetkoek recipe is fried in oil only until it turns around itself, then the outside is cooked.
Make tasty foods Recipe below.

Homemade Vetkoek
Ingredients
4 x 250 ml flour (cups)
7 ml yeast (1½ tsp)
5 ml sugar (1 teaspoon)
3 ml salt (1/2 tsp)
600 ml warm water or warm milk(or mixed)
Oil to fry in.
Instructions
Place oil to warm up on stove top later.
Sift dry ingredients together first.
Then add the milk a little bit at a time to make a smooth mixture, easier handling.
Knead the dough till elastic for about 8 minutes.
Smear some oil over the dough and place covered in a warm place till the dough has doubled in size. should take about 2 hours
Knead the dough down and cut into strips and knead them again, let dough cuts rise a little.
The oil will be heated and place the portions into the deep oil, to fry until they turn over themselves (or turn them)and are golden brown on both sides.
Remove when done and let them cool on paper towel to drain the oil.
Cut when cooler and fill with your desired filling.