Easy Homemade Pancakes with honey or maple syrup and cinnamon and brown sugar. Or chocolate cocoa spread. A versatile small meal.
Easy Homemade Pancakes.
Have these oh so easy homemade pancakes, for breakfast or a quick weekend light Saturday meal.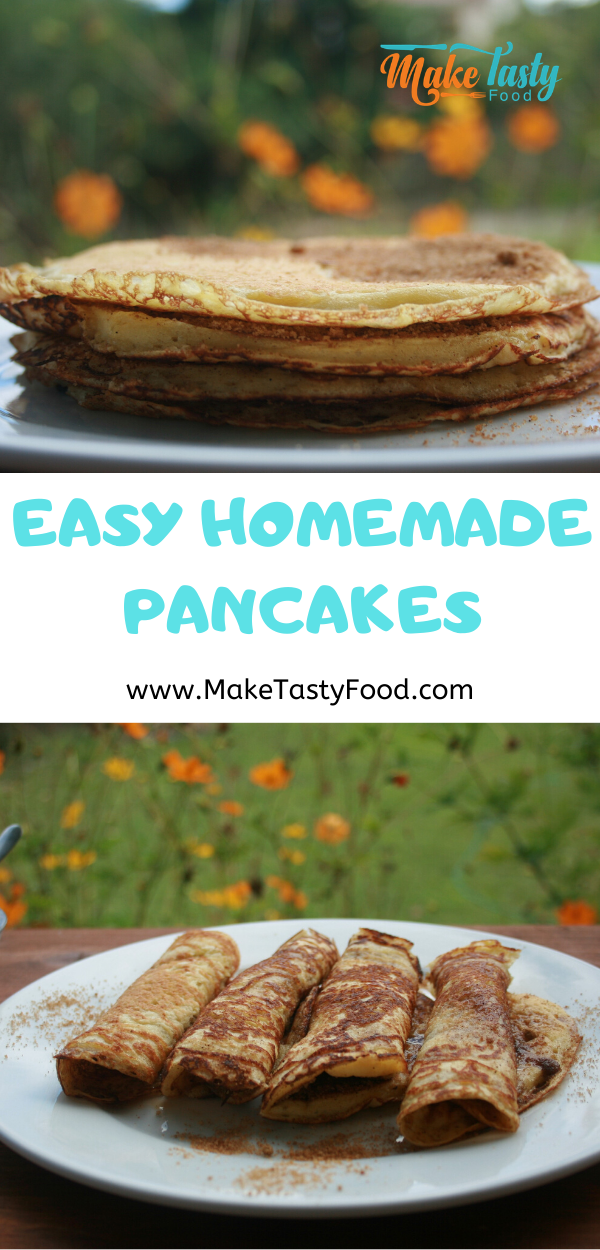 Easy Homemade pancakes to whip up.
Depends on what flour you are using, for instance I use the locally milled flour, which needs more liquid in the mixture to have a good consistency.
Shop bought flour may not need more liquid.
While the pancakes are getting made in the pan, they will be piled on top of each other.
That's when you would sprinkle on the brown sugar and cinnamon mixture. While they are warm and it melts into the pancake.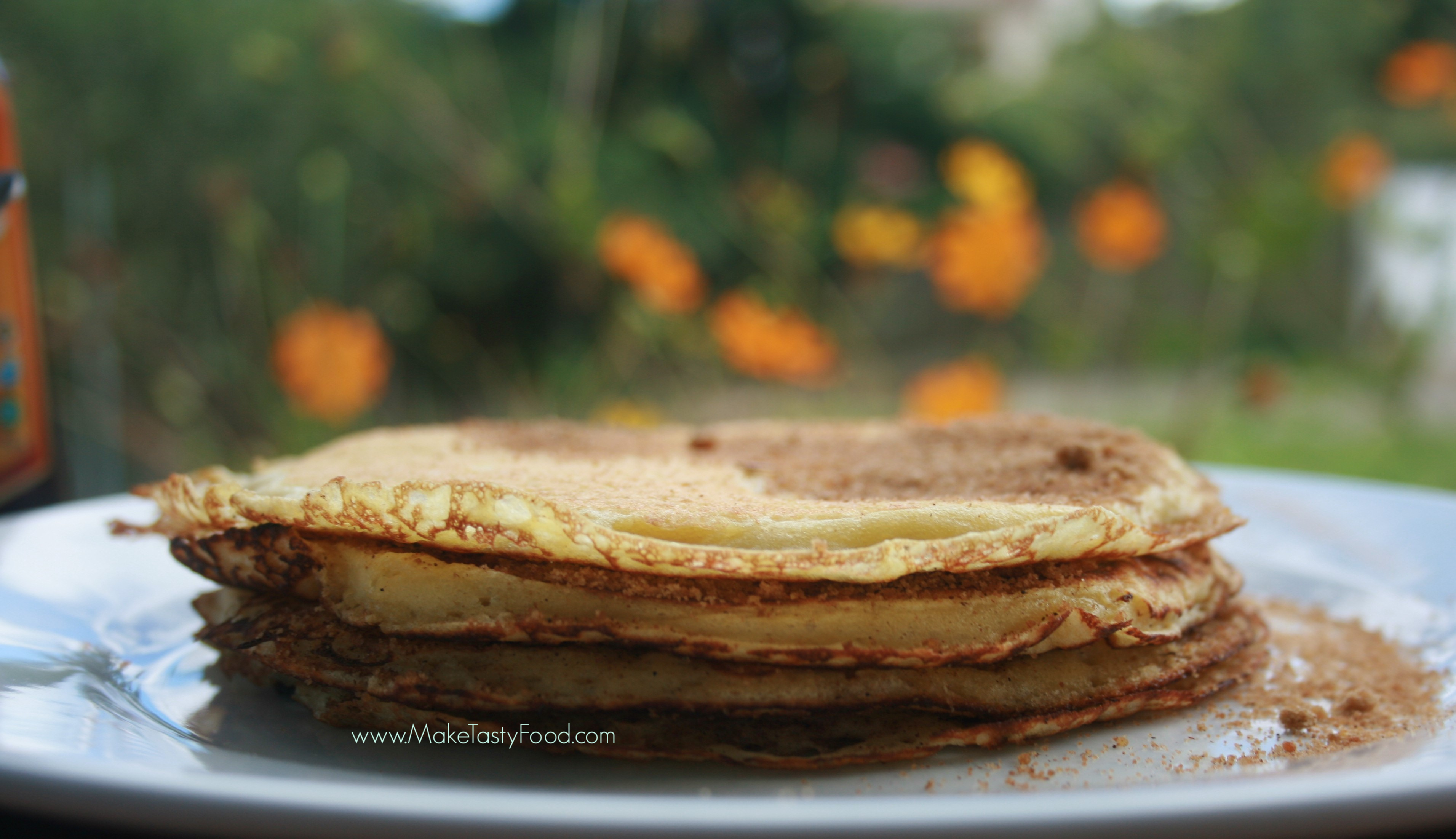 Use organic maple syrup or honey. On the cinnamon sugared pancakes.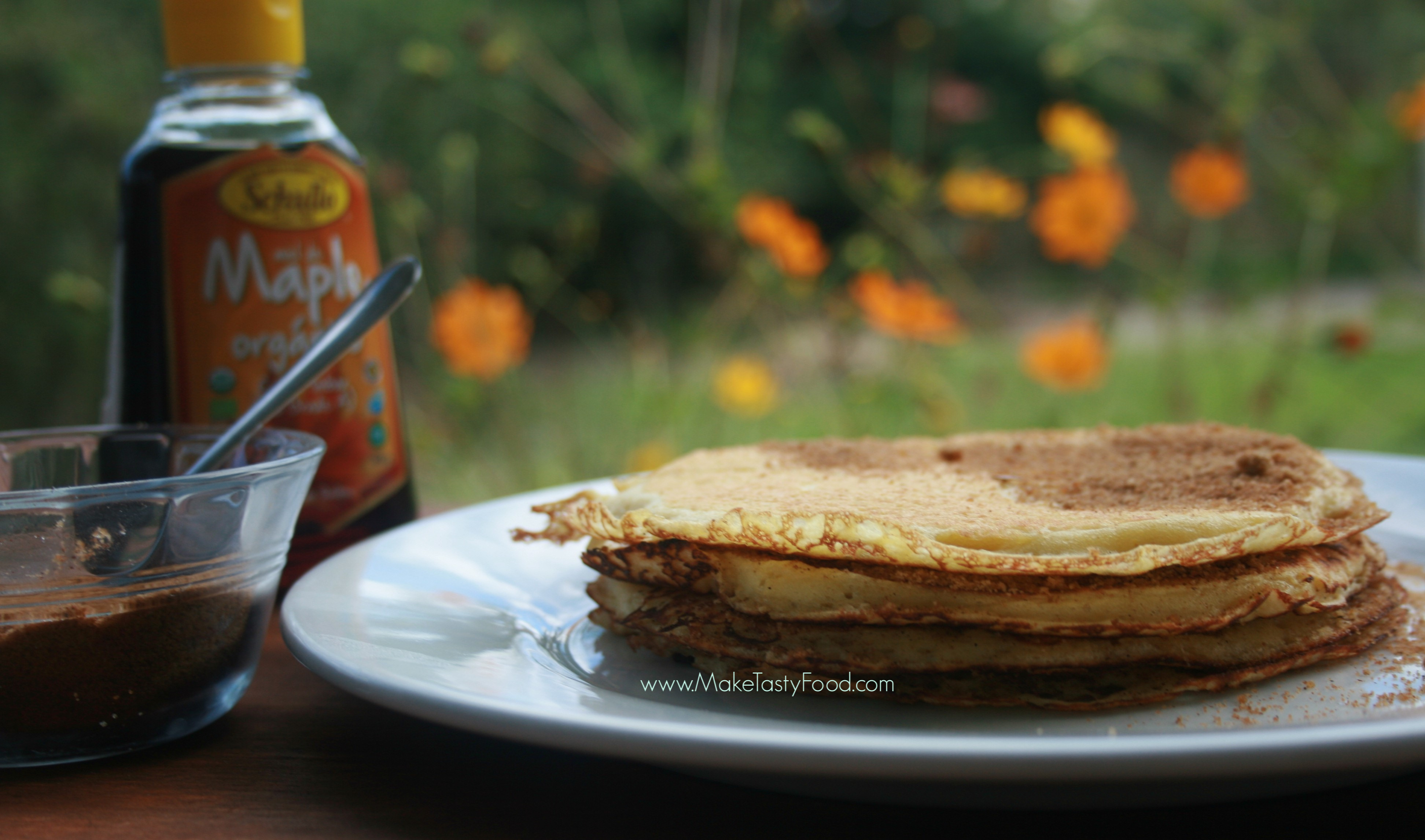 These have organic maple syrup spread on, note the organic syrup is not as thick as the normal syrup.
A lot more runny. The pan I used to make these pancakes was a small one. A larger pan will make larger pancakes.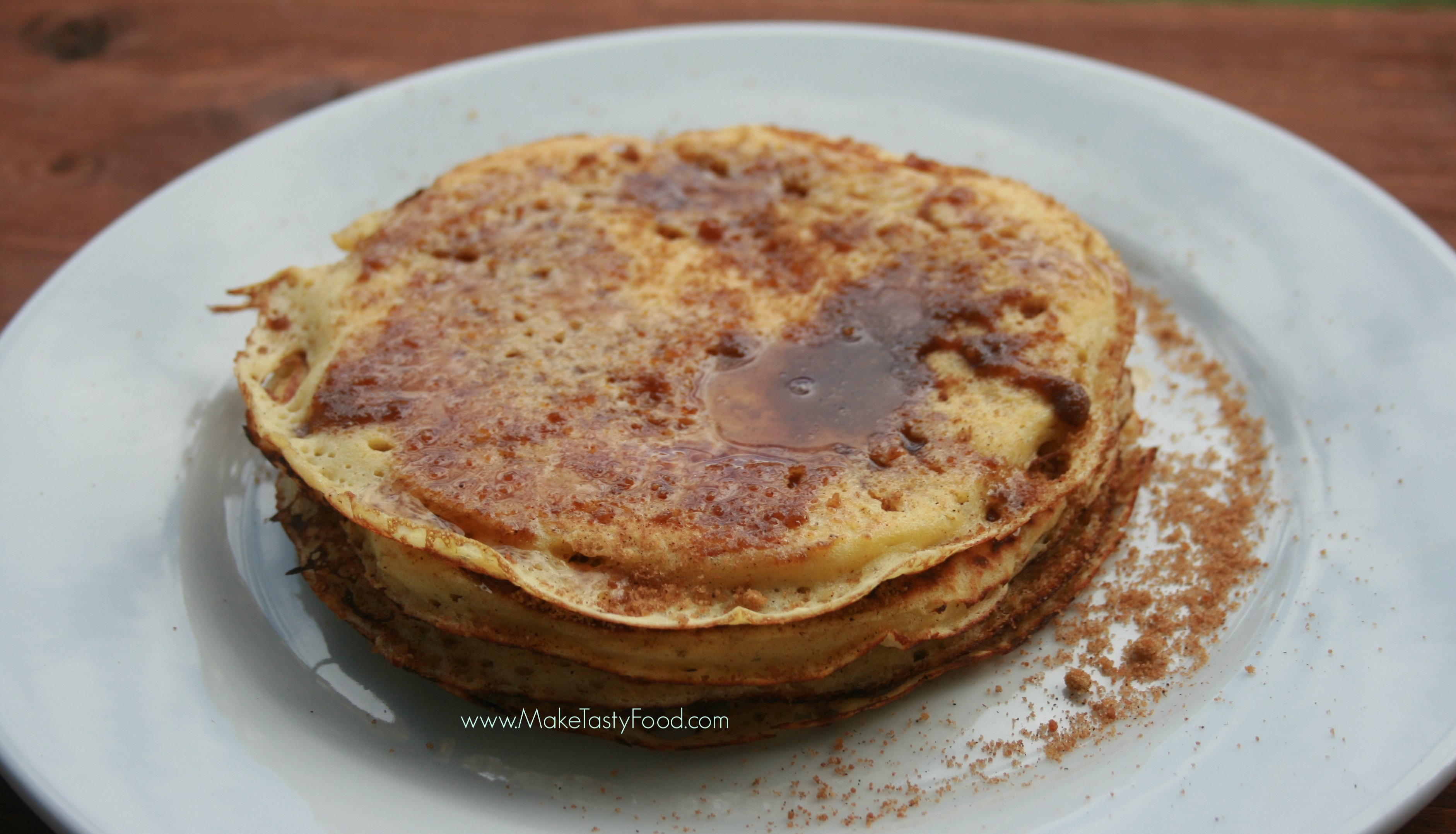 There are many fillings to use for the pancakes, for instance chocolate spread or other fillings. It's a very versatile dish.
Roll the pancakes while they are warm and enjoy.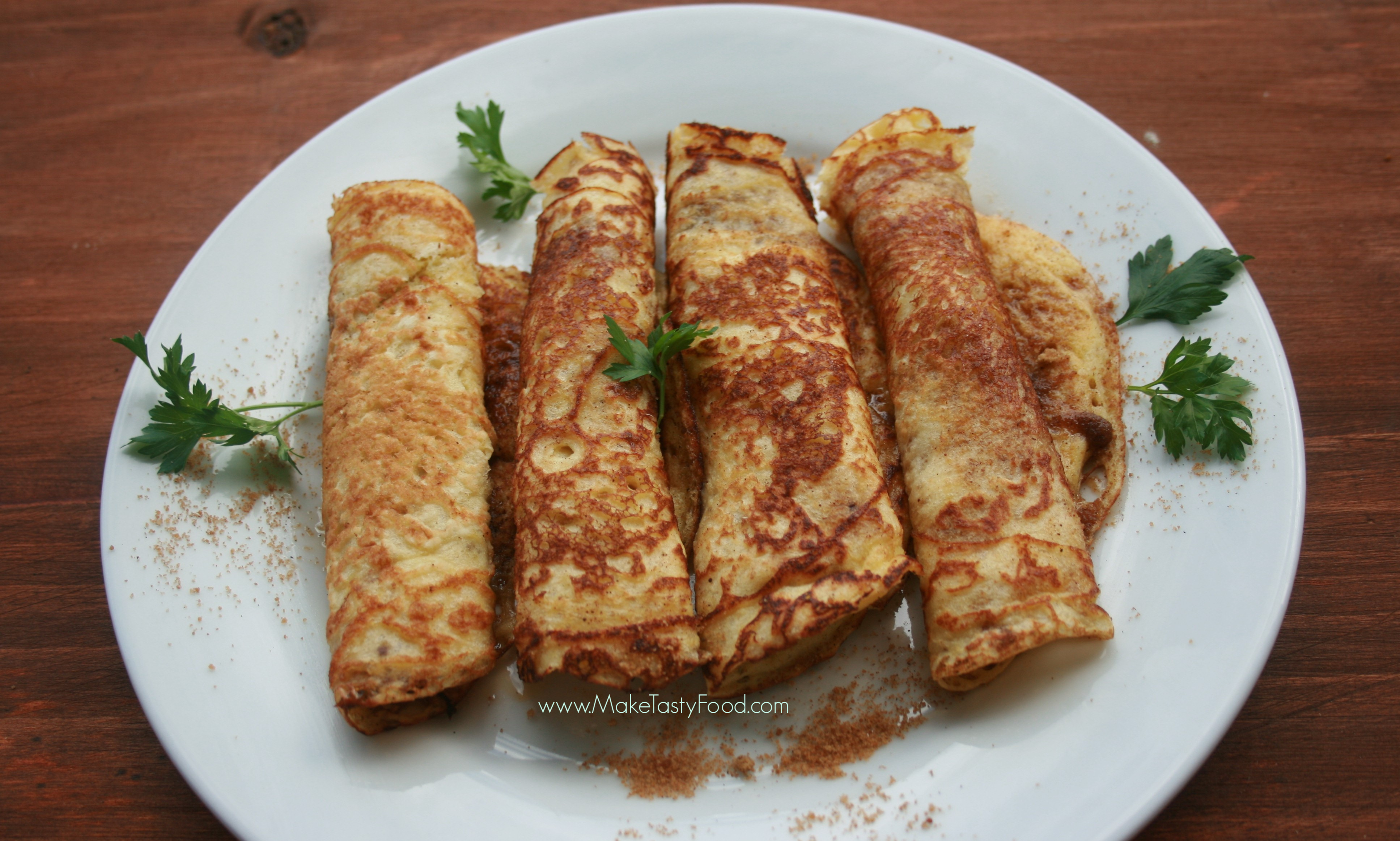 Pancakes may be used for a breakfast meal or a light supper, even in between snack.
Spread with chocolate ,the pancake can be used for school lunches.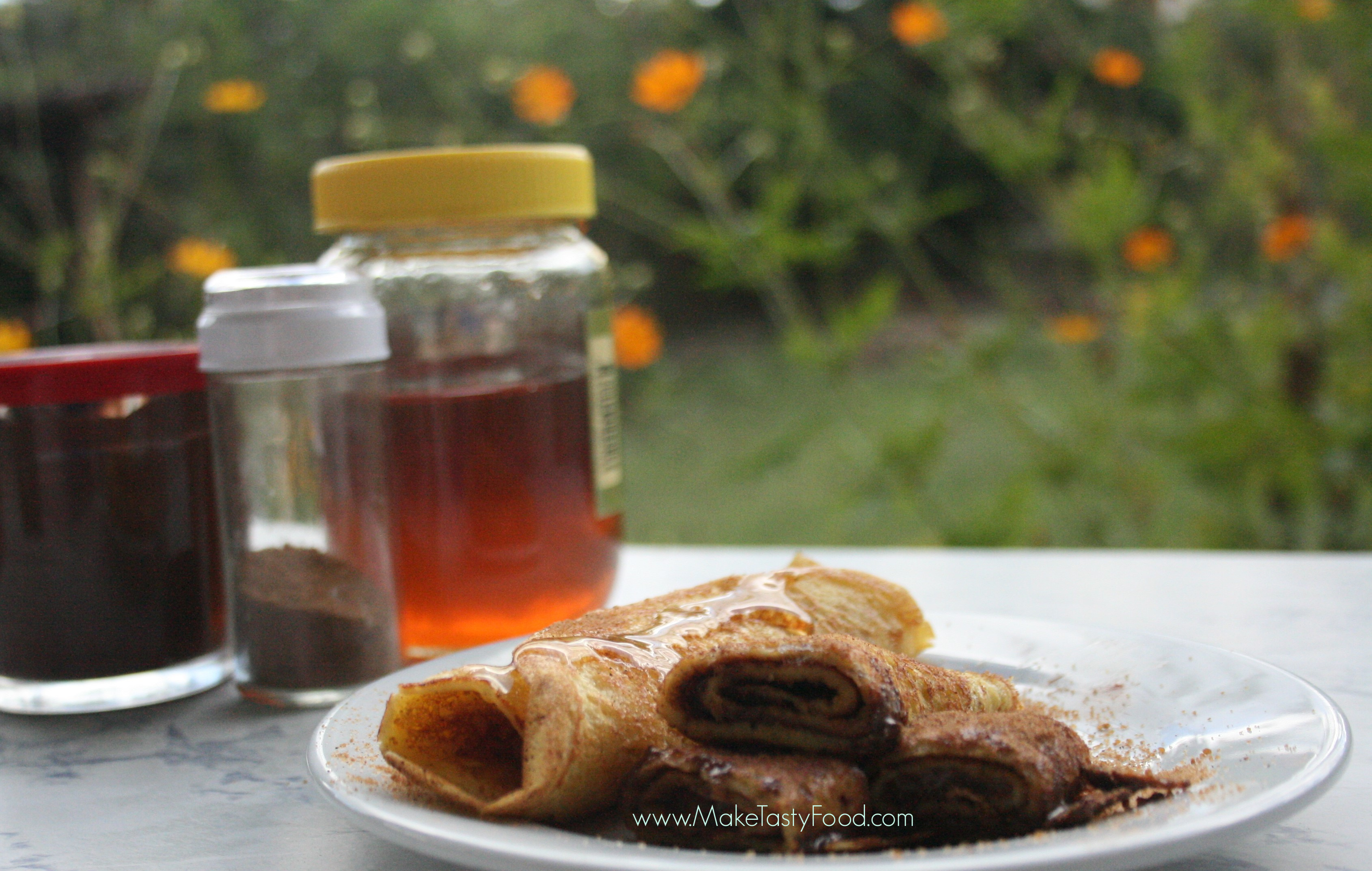 Easy Homemade Pancakes
Ingredients
2 eggs
1 cup of flour
½ cup of milk (I used 1 cup of milk for locally milled flour)
2 teaspoons of baking powder
2 Tablespoons of melted butter
salt to taste
Sugar Free
Instructions
This recipe makes 8 pancakes.
Oil a good medium pan with oil, pour oil out into a cup. Then place a small cup of pancake mixture into the oiled pan and cook til bubbles are rising on the pancake mixture. Flip the pancake with a spatula or if able to do the flip.
Cook the other side till light brown then place the cooked pancake onto a dinner plate. Do these instructions over until mixture is done.
In the mean time mix brown sugar and cinnamon, sprinkle on the pancake and squeeze syrup or honey in the inside of the pancake and roll the pancake up.
Ready to eat. yummy and tasty.
Honey drizzled inside and on top of one pancake and chocolate cocoa spread in the cut pancake.
The chocolate spread cocoa pancake is tasty for school lunches.