Chicken Mushroom Bake, a simple and quick supper dish to make for the busy person. Makes a wonderful tasty rich chicken dish.
Chicken Mushroom Bake
I love this chicken dish as its easy and quick to make, just using mushroom soup and water and chicken pieces.
Chicken Mushroom Bake
The ingredients of the chicken mushroom bake, I love garlic so I add it generously, also some onion and mushrooms.
Use creamy mushroom soup mixed with enough water to cover the chicken.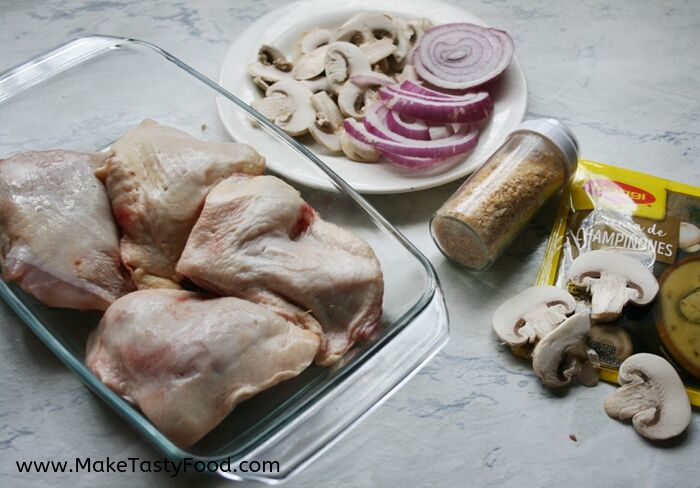 Mushroom soup poured over the chicken pieces. Note the chicken and water in the base of the dish.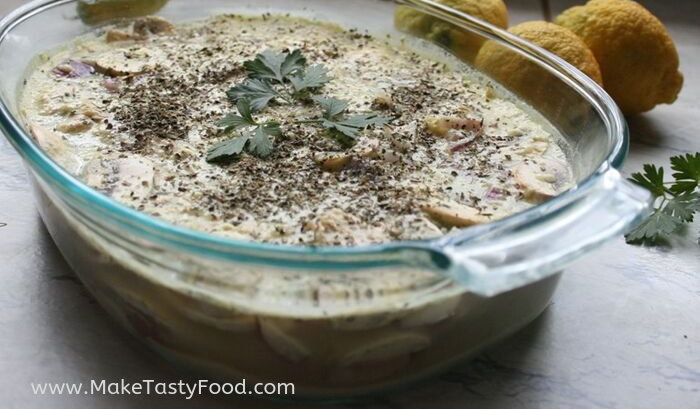 Garnished with basil flakes and parsley leaves. Ready for the oven. Lemon juice may be added. Its optional.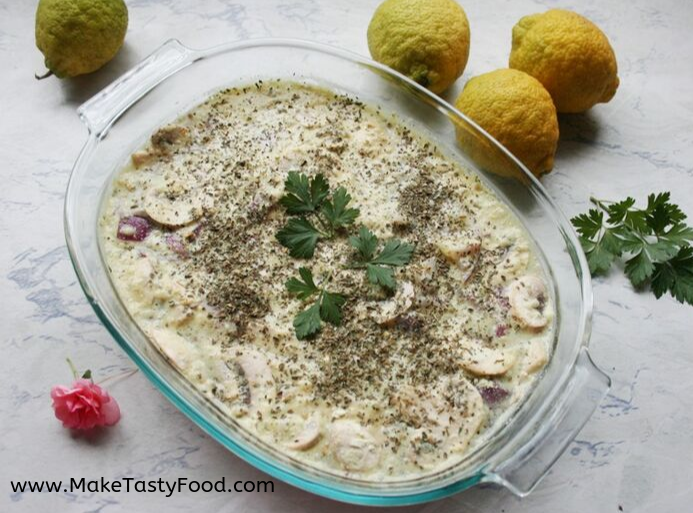 The Baked mushroom and chicken dish.
Chicken Mushroom Bake
Ingredients
4 Chicken breast pieces
Packet of creamy mushroom soup
½ chopped onions
Cup of sliced mushrooms
Water (for soup mix)
Instructions
Set oven at 180 Deg.c
Use an oven roasting pan or pyrex dish for casseroles.
Place chicken pieces in the pan.
Sprinkle mushrooms and onion over the chicken pieces.
Mix the mushroom soup and water together, enough to just cover the chicken.
Pour over the chicken and bake in the oven.
Until cooked and brown. Soup mix will be useful for gravy over the chicken.
Approximately 30 to 40 minutes. (depends on the size and portions of the chicken pieces.
Serve with salads or vegetables or rice.
Such a rich tasty flavor.
Chicken and mushroom sauce is so divine with some veg and potato. Plenty of sauce to cover rice as well.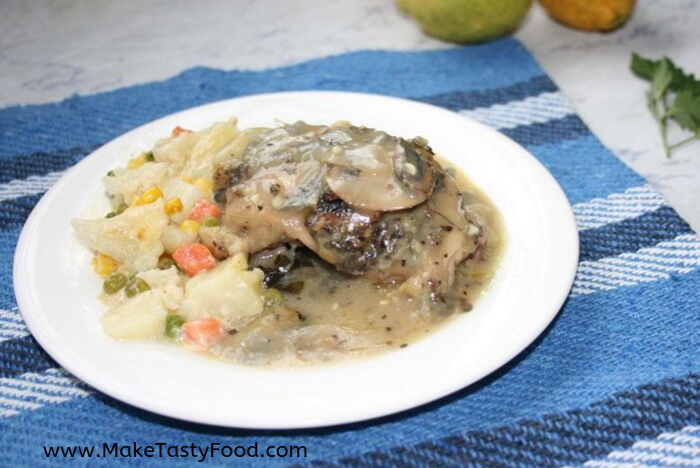 Here are more casseroles dishes you could bake.
Top picks to buy online for this dish. These are some of the dishes and utensils that were used.