Breakfast Banana Muffins made with extra added ingredients of your choice, such as raisins and cinnamon or dates. A good start to the day.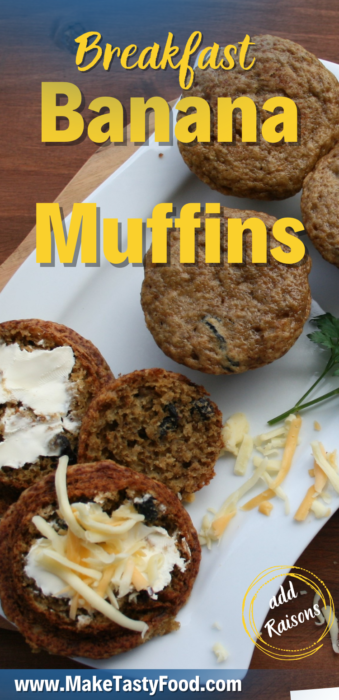 Breakfast Banana Muffins
Amazing Breakfast Banana and raisin Muffins, a good base to add ingredients, can be quit filling. In my recipes I use organic and healthy ingredients when I can.
I love to be able to make these banana muffins with the banana's that are over ripe. You can add in the raisins which make a more filling muffin.
Then cinnamon is my add in as well, as it helps those who have diabetes keep their sugar levels lower.
We live in south america, Ecuador. Therefore I find the flour to be very different and I use panella brown sugar.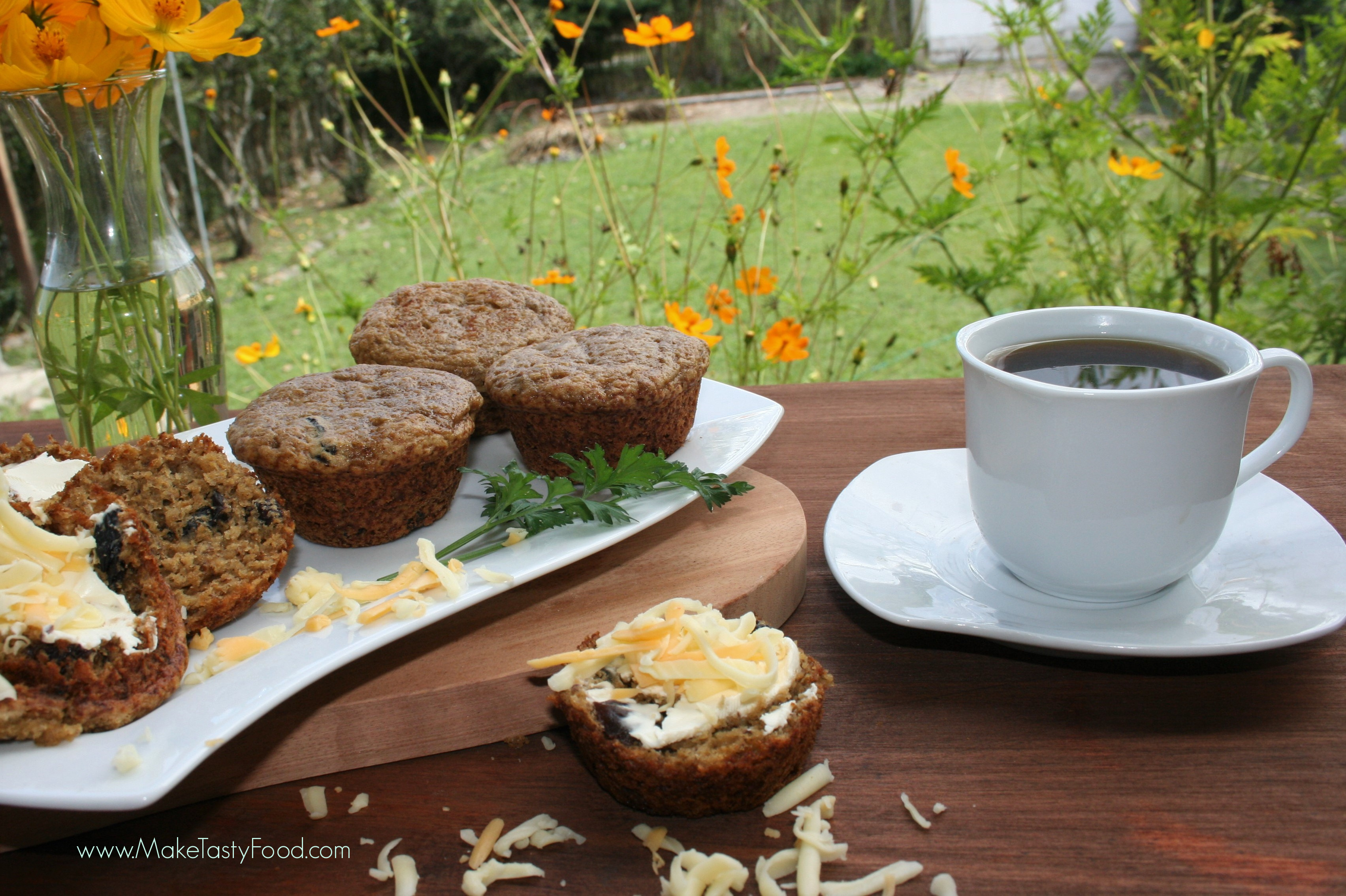 When the muffins are cool enough you can spread toppings of your desire on the muffin cut in half.
Make yourself a cup of coffee or tea, and enjoy.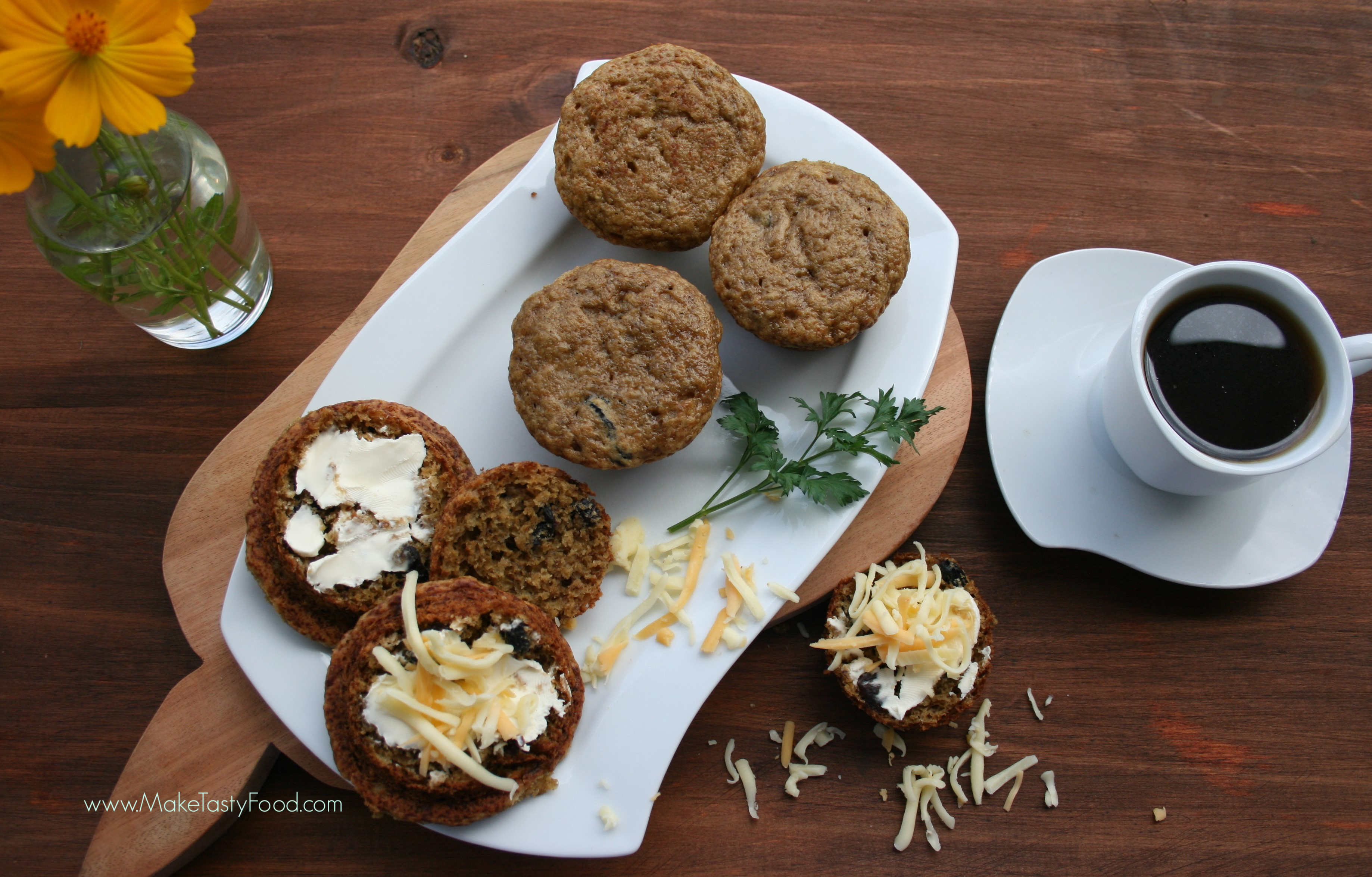 Cooling
Once the muffins have baked, leave them in the muffin tray for at least 15 minutes to cool.
Then you can egg them easier out of the muffin cups without breaking.
Leave to cool on a cooling rack. Before trying to cut and butter them, as they will fall to pieces if you try while they are warm.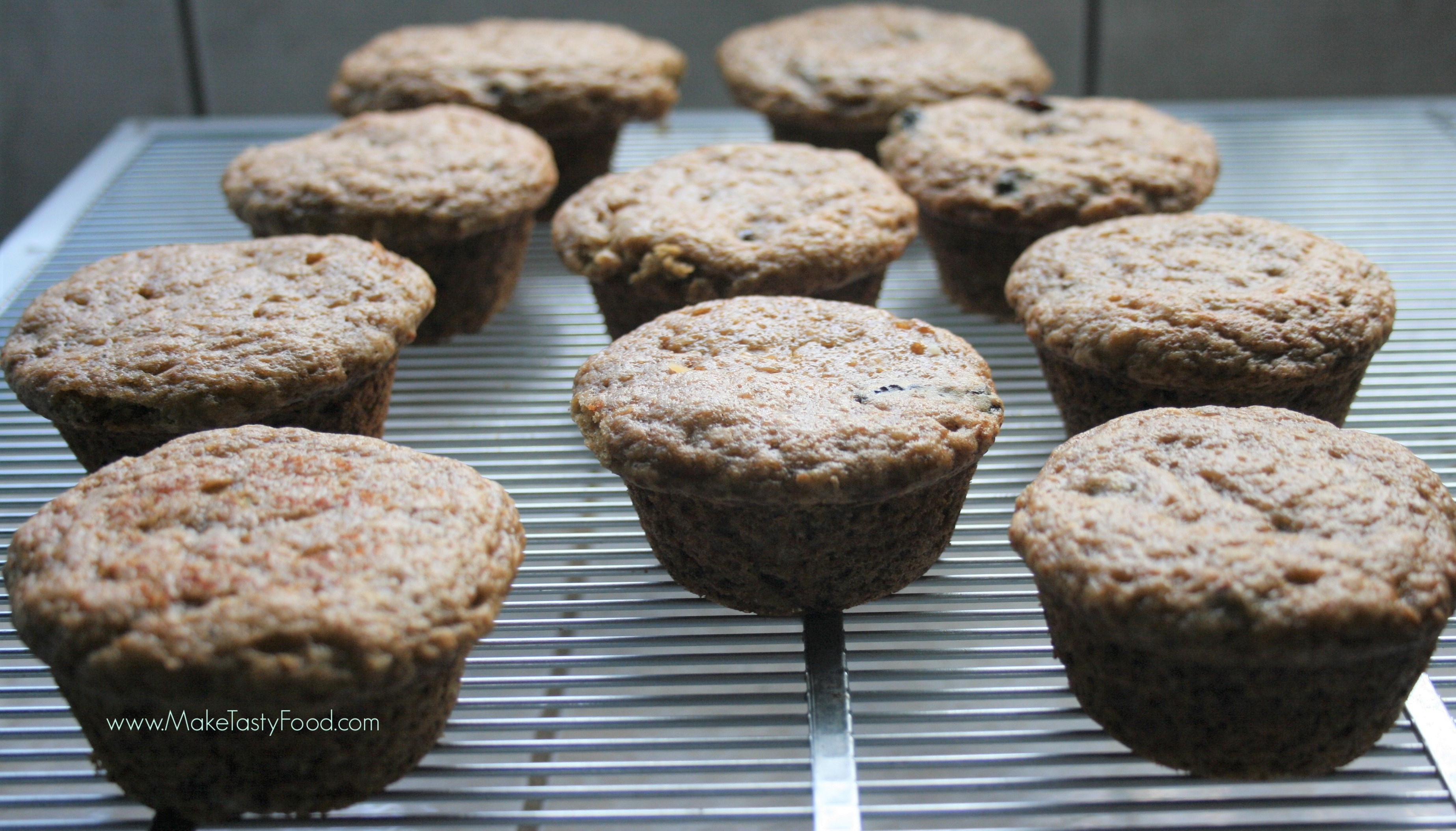 Muffins and a muffin baking tray on a bread board. They have a great texture.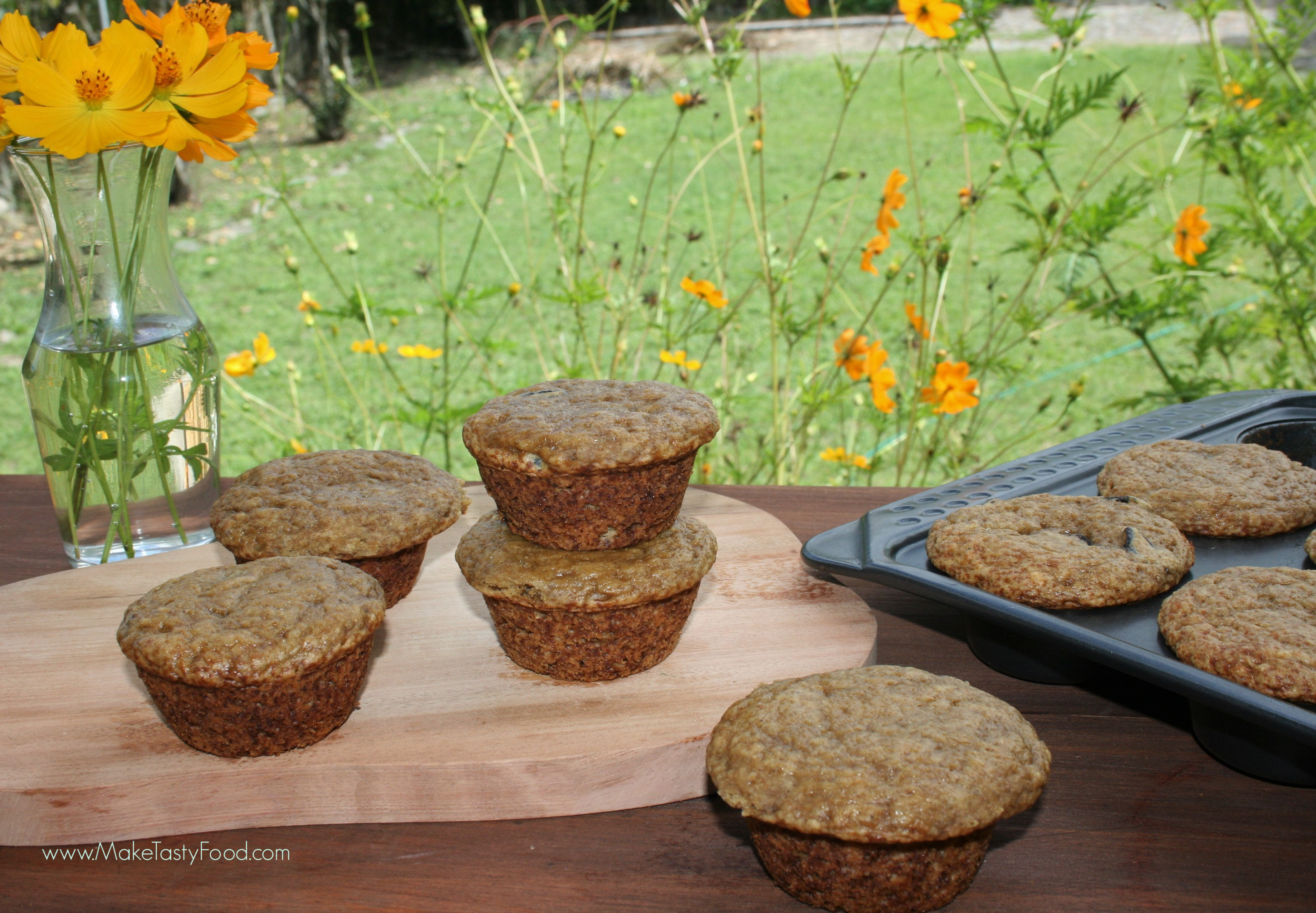 Print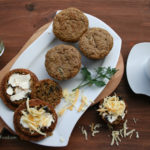 Breakfast Banana Muffins
Author:

Prep Time:

15 min

Cook Time:

25 min

Total Time:

40 min

Yield:

12

1

x
---
Description
Breakfast Banana Muffins made with extra added ingredients of your choice, such as raisins and cinnamon or dates.  A good start to the day.
---
125 ml of olive oil or butter melted.
2 large eggs
250 ml of brown sugar or (1 cup)
500 ml or (2 cups) of flour
4 –6 mashed ripe bananas
10 ml – (2 tsp) of baking powder
5 ml – (1 tsp) of vanilla essence
1/2 tsp of Himalayan salt
---
Instructions
Preheat the oven to 180 Deg.C
Grease muffin pans.
Beat together the butter or oil and sugar until creamy then add the vanilla essence.
Add one egg at a time mixing in well.
Sift all the dry ingredients then add this to the egg mix and mix in well.
Then add the bananas, mix all together well.
Fill the muffin pans up and bake.
Bake for 25 minutes until done and test knife comes out clean.
Leave to cool.
Serve with cheese and butter on cut halves, 
---
Keywords: breakfast banana muffins
Looking for more muffins
Divine Oat and Chocolate Muffins made with honey.
12 Healthy Zucchini Muffins (Gluten Free)
Looking for some recipes for special occasions such as Fathers Day Breakfast or Brunch Recipes, then view these here.
More No Bake Stove Top Recipes to choose from as well.
Download FREE Printables for kitchen charts as well as planners for household and to relax some coloring pages for adults and kids.