Avocado on Toast Breakfast
Avocado on Toast Breakfast. Easy ways to make a healthy breakfast with avocado on toast, either egg or bacon or plain which is scrumptious.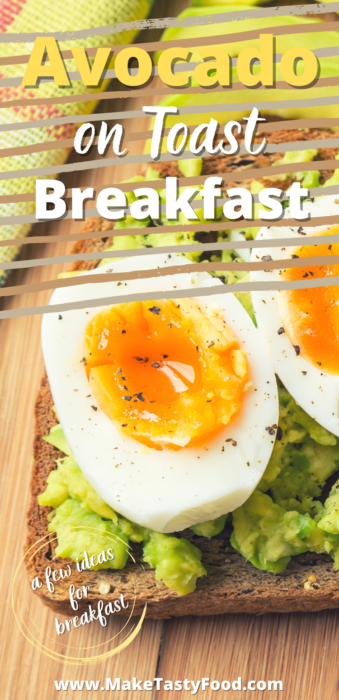 Avocado on Toast Breakfast.
A healthy breakfast to have for anybody. Avocado has the highest protein and fiber content of any fruit. It strengthens your immune system and regulates and balances blood sugars. Controls your apatite and promotes weight loss. Helps your body absorb nutrients and has more potassium in than a banana.
Obtain a few avocados and mash them or slice them for your toast.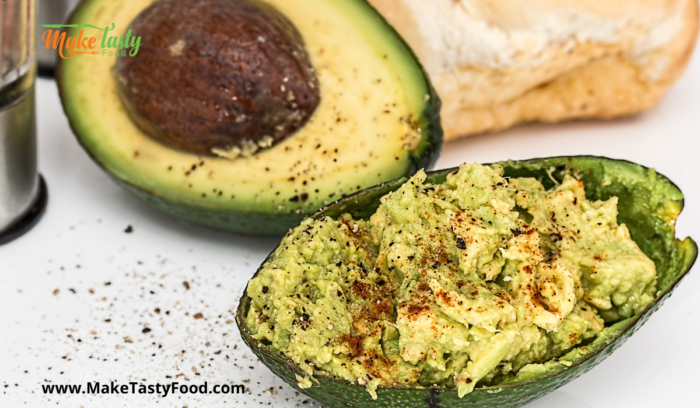 While your toast is toasting mash these ripe avocado and add your salt and pepper. I love adding some lemon pepper as well.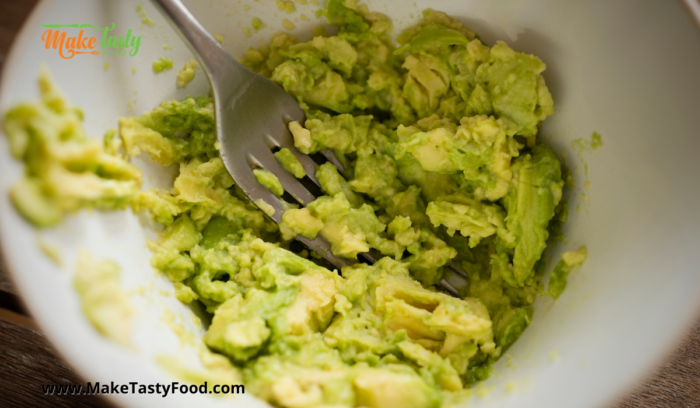 A few ways to use the avocado on toast is simply add on the mashed avocado with your spices to the buttered brown toast.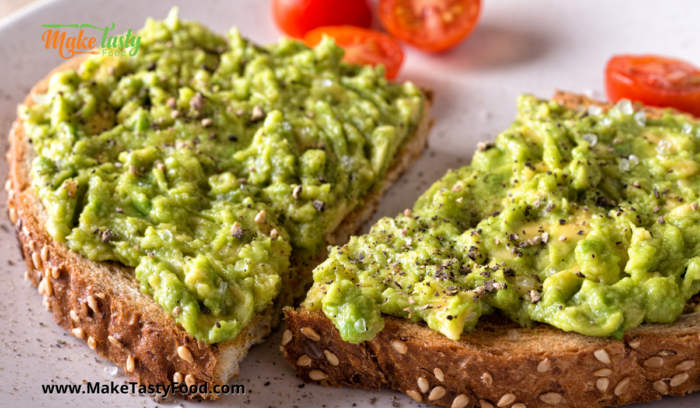 Another way is to boil and egg or fry the egg as you prefer and add it on the toasted with avocado.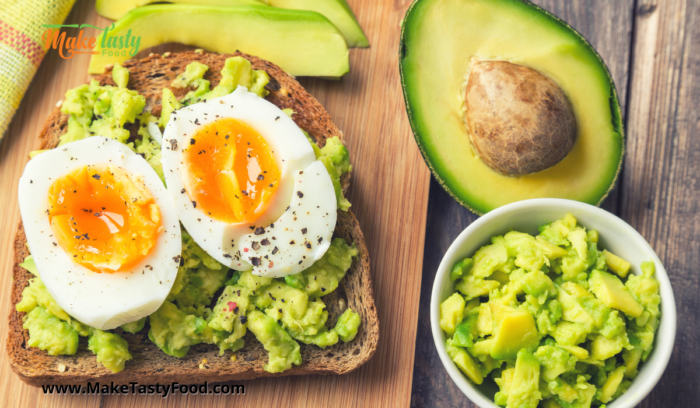 Also a baken strip can be added to the mashed avocado and some tomato on the side. So yummy.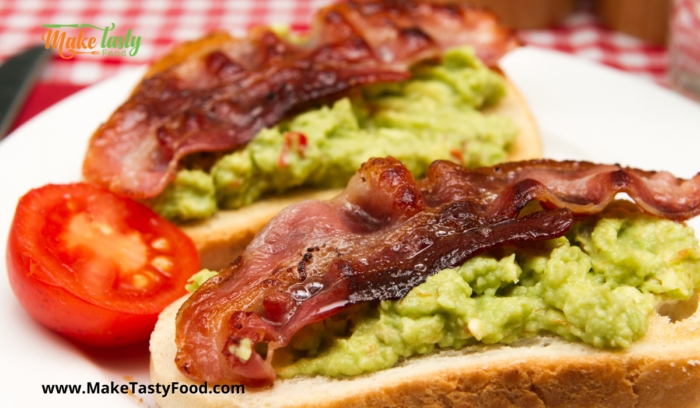 Healthy whole wheat bread toasted with sliced avocado and small toasted tomatoes with feta is another super tasty way to have breakfast. I also slice tomato and add that first to the toast then the mashed avocado with lemon pepper and then the fried egg with salt and pepper. Amazing breakfast and filling.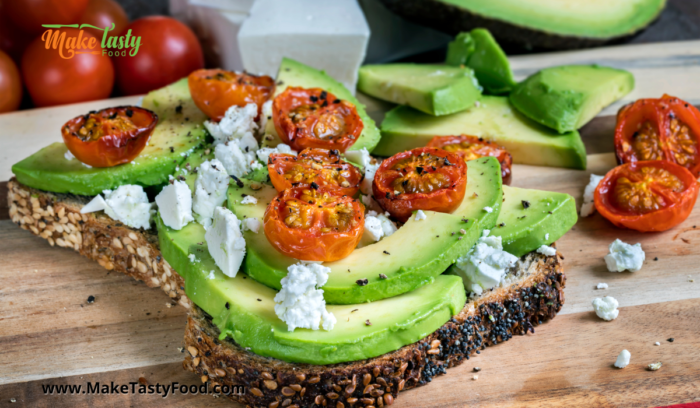 A pouched egg on the avocado is just scrumptious. With that soft egg yolk just drizzling out, oh my word.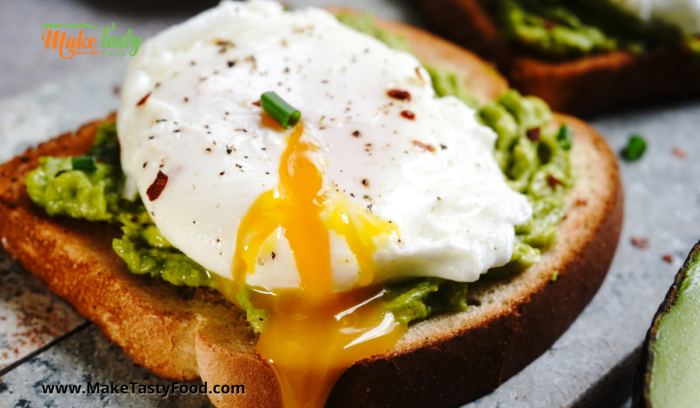 Print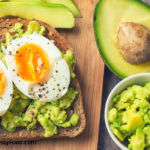 Avocado on Toast Breakfast
Author:

Prep Time:

15 min

Cook Time:

10 min

Total Time:

25 min

Yield:

2
---
Description
Avocado on Toast Breakfast. Easy ways to make a healthy breakfast with avocado on toast, either egg or bacon or plain which is scrumptious.
---
The amount of ingredients to apply will depend on the amount of people you are serving. This recipe is for two people.
4 Slices of Brown or white bread for toasting
1 Ripe avocado (to mash or slice)
1 Tomato's (sliced or toasted)
2 Eggs (to boil or fry or poach)
4 strips Bacon 
Salt and pepper or lemon pepper.
Add herbs of choice, like basil and parsley.
---
Instructions
While the bread is toasting you can cut the avocado and mash it or slice it. (as preferred) Salt and pepper it.
Fry the eggs and bacon needed.
If you prefer the tomatoes to fry then do that as well. Or slice them.
Butter the toast and add the tomato then the avocado and then the egg. Spice and add your preferred sauces.
For the plain toasted avocado just add the mashed and spiced avo to the toast.
For your toast with avocado and bacon add the avo first then the slices of bacon.
enjoy, and be creative with this breakfast its very filling.
---
Notes
Versatile toast with avocado and bacon or egg and tomato. 
Keywords: Avocado on toast breakfast with tomato and bacon and egg.
You love avocado's as I do, then try these recipes and learn how to keep or freeze them.
Makes some special breakfasts for special occasions such as Fathers Day Breakfast or Brunch Recipes.
Although this recipe for avocados does not need appliances, but you do use a toaster for the bread. More Cooking Appliances Recipes to choose from.
Choose more No Bake Stove Top Recipes.
Download some FREE Printables as well. Which include kitchen charts and household planners, then a relaxing coloring pages for adults and kids.