Alcohol Free Christmas Cake is a easy Homemade Christmas Fruit Cake with lots of fruits and dates and cherries. No need to be made long before Christmas.
Alcohol Free Christmas Cake.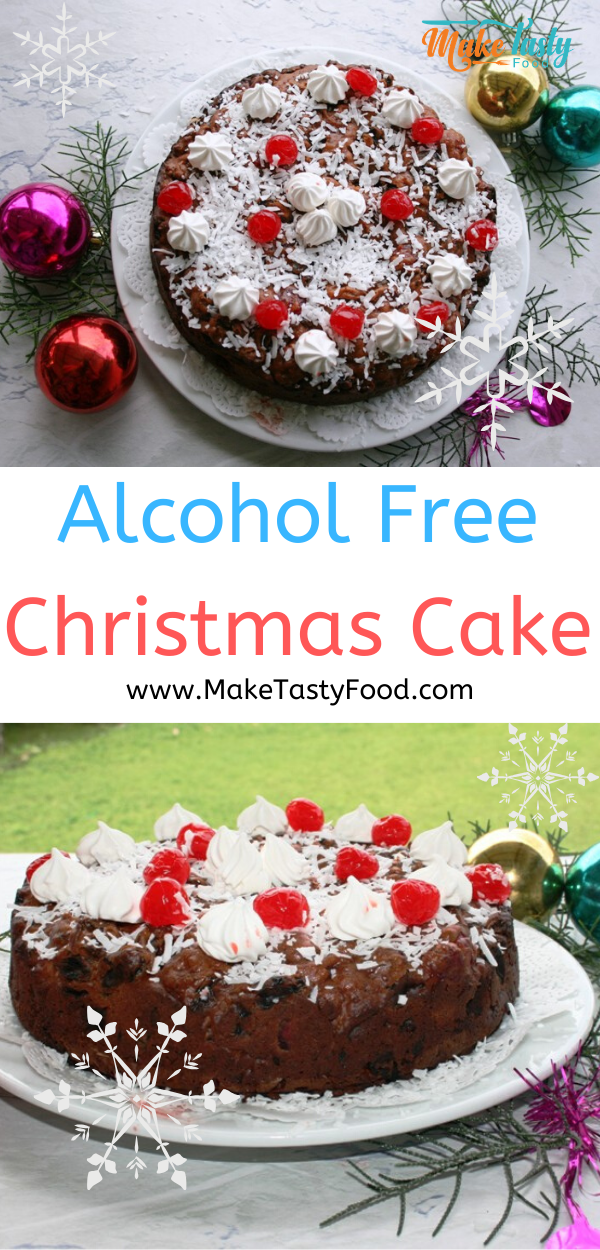 Make it a week before Christmas if you like. Dates sweeten and darken the batter. The tasty whole cherries pop in your mouth when eaten.
Alcohol Free Christmas cake, no standing or dousing with alcohol. Tasty as it is.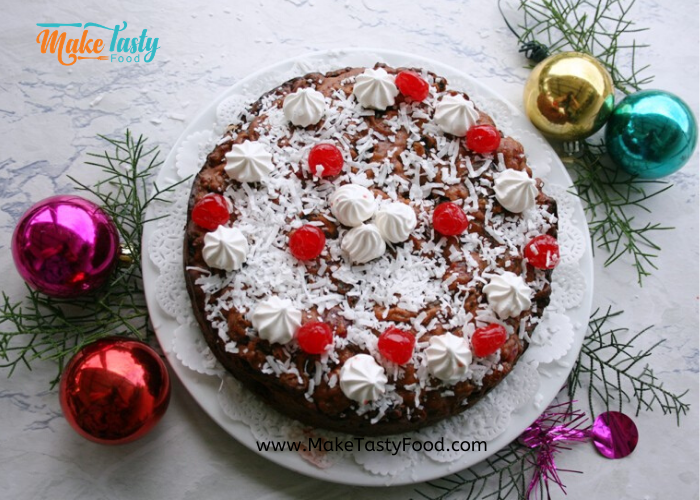 Method.
Firstly the Boiling of the fruit, sugar, butter, dates and cherries.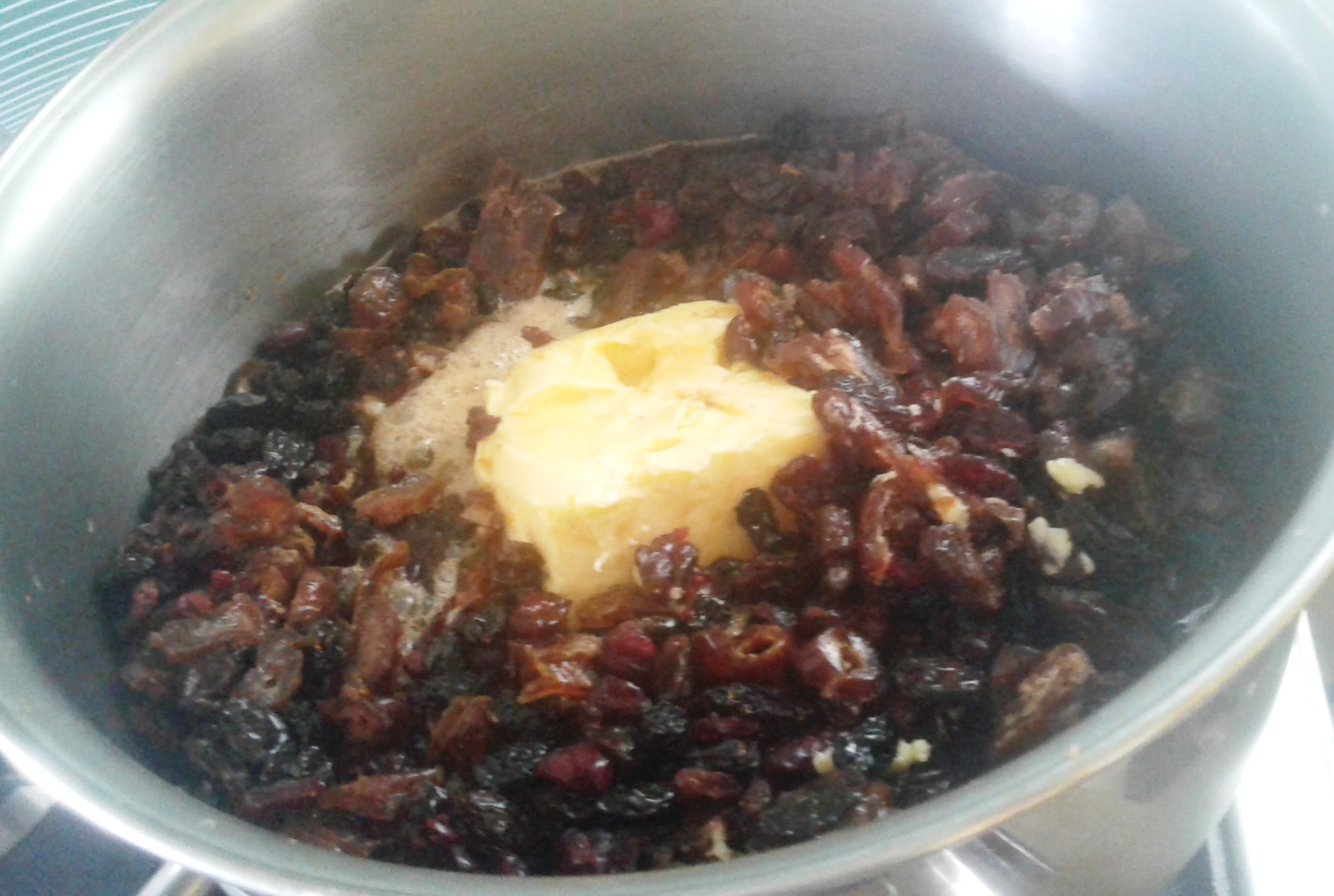 Below.
Boil for 5 minutes with stirring the mixture, without breaking the whole cherries, so that it does not stick to the pot, then leave to cool.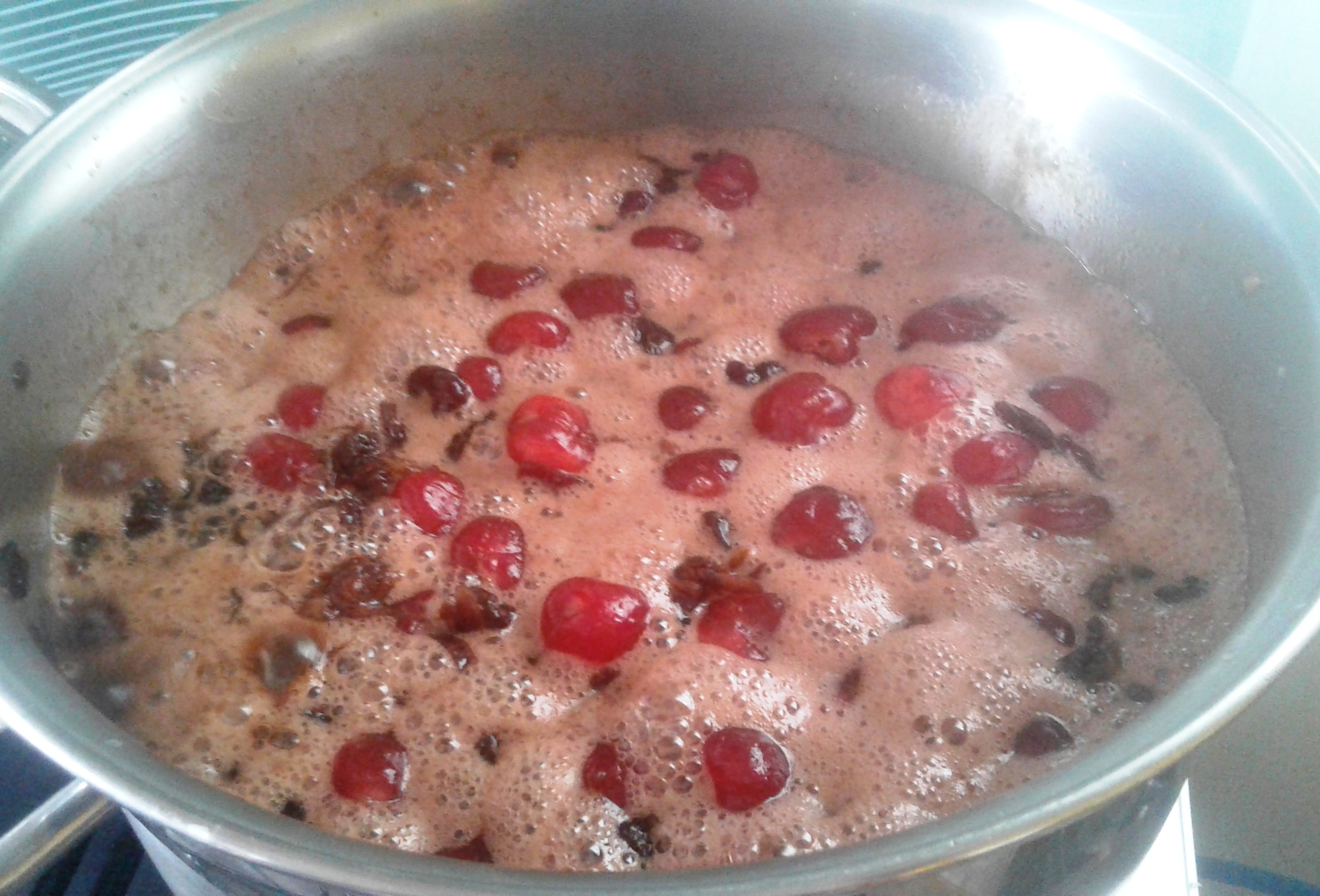 Below photo.
Fruit cake mixture cooling in large pot, before you add the flour and eggs.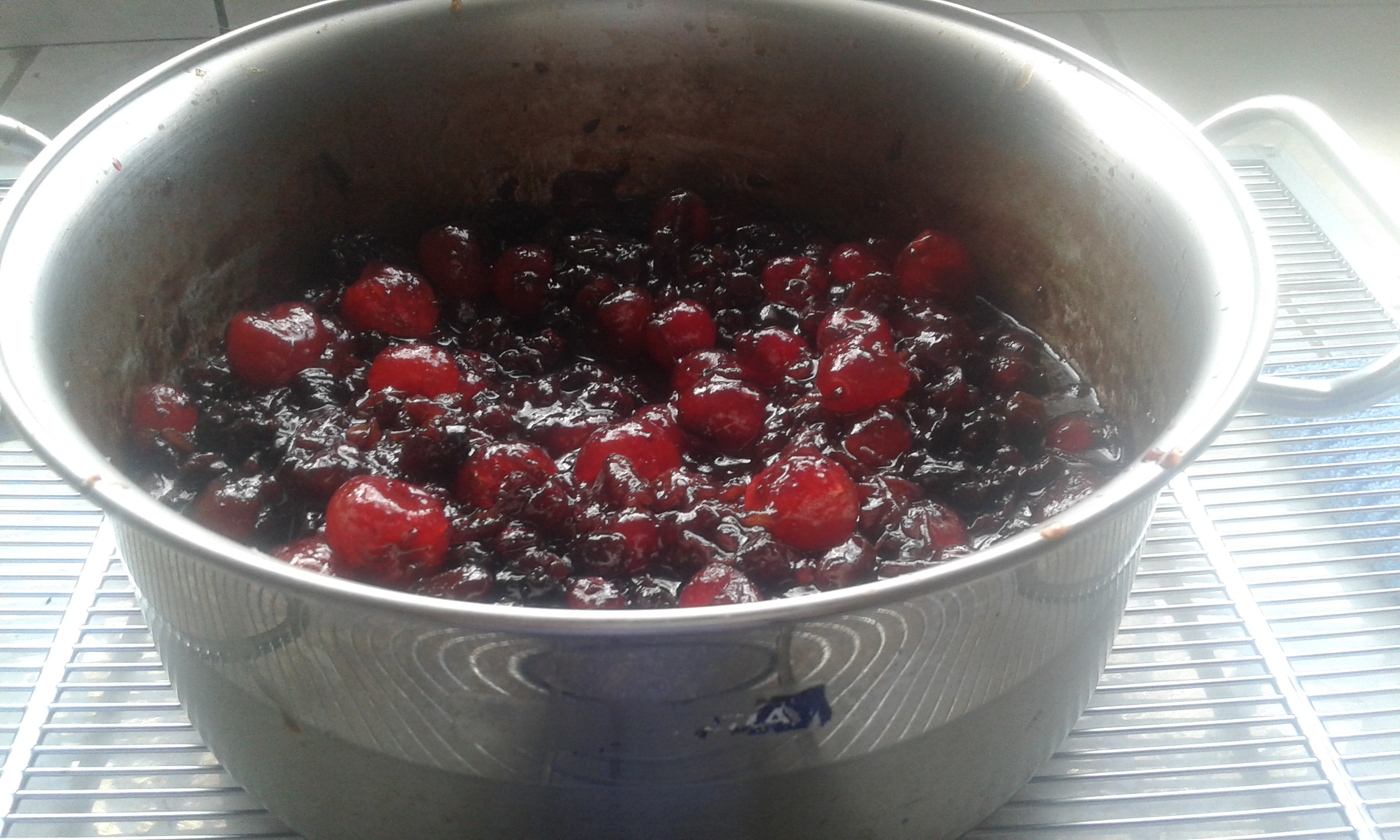 The photo below is after the complete recipe has been mixed and poured into a baking pan for baking. Ready to bake.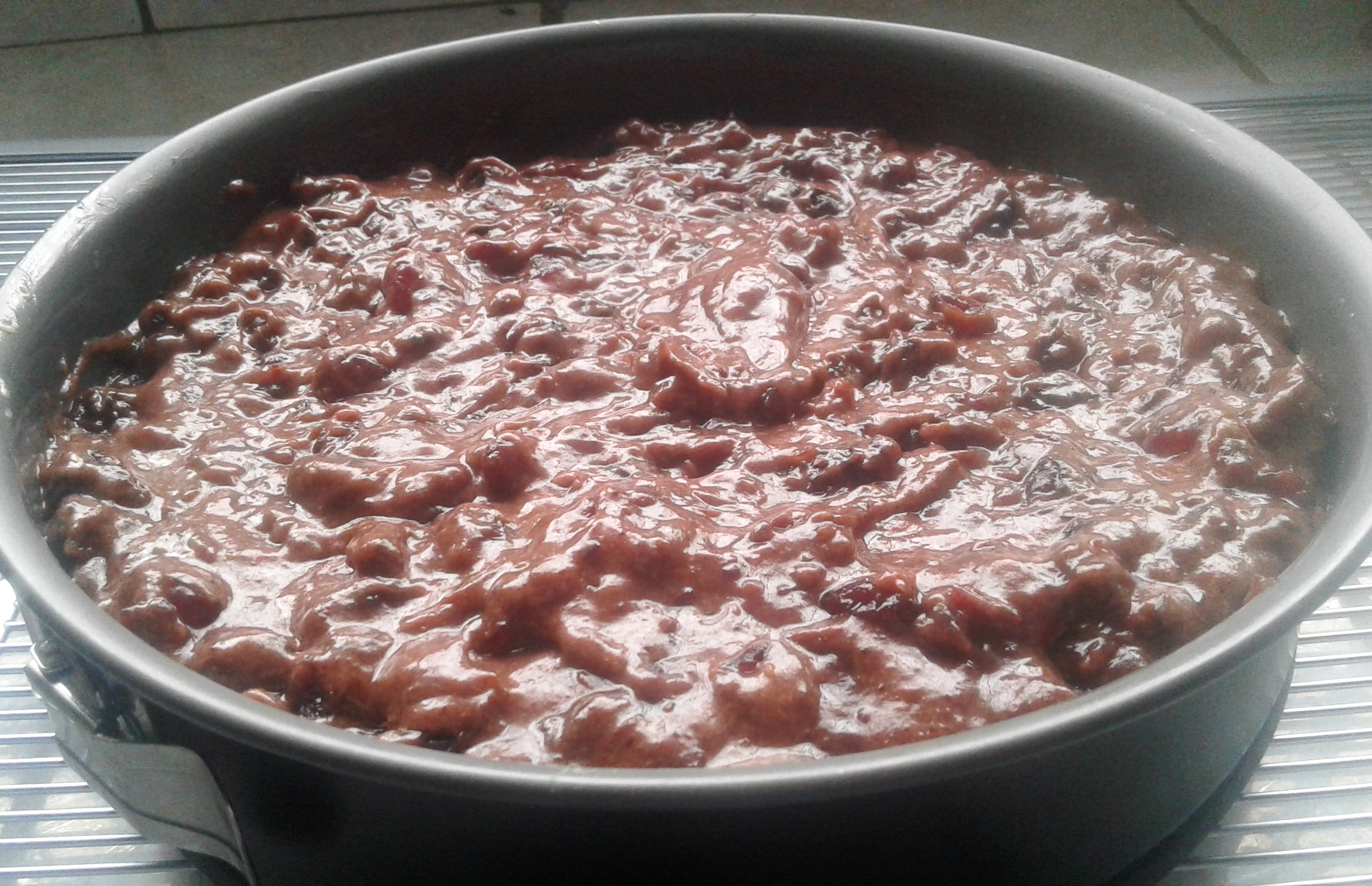 Bake the cake in the oven covered with brown paper or foil. As it will bake for a while and you do not need the cake to burn on the top.
Cover can be removed a half an hour before baked. To give it the finish touches of a baked fruit cake.
Poke the cake with a skewer or a clean knife to see if the cake is baked. It may take one and a half hours, therefore check before removing from the oven.
Christmas Cake
Ingredients
Boil the following ingredients;
500 grams mixed fruit cake mix
120 grams butter
1 cup brown sugar
1 Tablespoon bi carb. of soda
1 cup water
Add; (optional)
500 grams whole cherries
500 grams pitted dates
Boil all for 5 mins. only and leave to cool
When cool,
add, and mix well.
2 Beeton eggs
2 cups of flour
2 Tsp of baking powder
pinch of cream of tartar.
Instructions
Bake at 180 Deg.C
For 1 hour 30 min. (gas oven)
Cover part of the time to prevent burning.
Remove covering 30 minute before time.
Decorate as you please, as this one was done very simply and used ingredients that was readily available.
 
 Other cake recipes you would love
These are some amazon online purchases for these recipes.