A Recipe for a Happy Home. One cannot bake without Love and a Happy Home, or some good ingredients. You bake with love for the loved ones, otherwise its a flop.
A Recipe for a Happy Home.
To 3 cups of love, add 2 cups of understanding .
Add 4 teaspoons of courtesy and 2 teaspoons each of Thoughtfulness and helpfulness.
Sift together thoroughly, then stir in an equal amount of work and play.
Add 3 teaspoons of responsibility.
Season to taste with study and culture.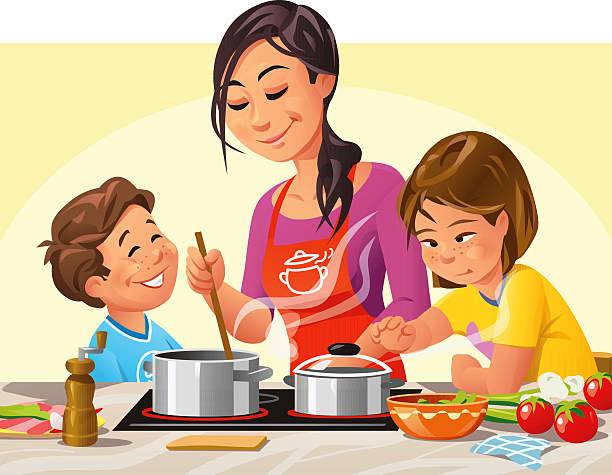 Then fold in a generous amount of worship.
Place in a pan well greased with security and lined with respect for  personality.
Sprinkle lightly with a sense of humor, allow to set in an atmosphere of democratic planning and of mutual sharing.
Bake in a moderate oven.
When well done,
Remove and top with a thick coating of Christian teachings.
Serve on a platter of friendliness garnished with smiles.