7 min. chocolate cake is a microwave cake bake all made in one container. Quick and easy bake,  when you having unexpected visitors over. Is also a conventional oven or muffins bake.
7 Min. Chocolate Cake.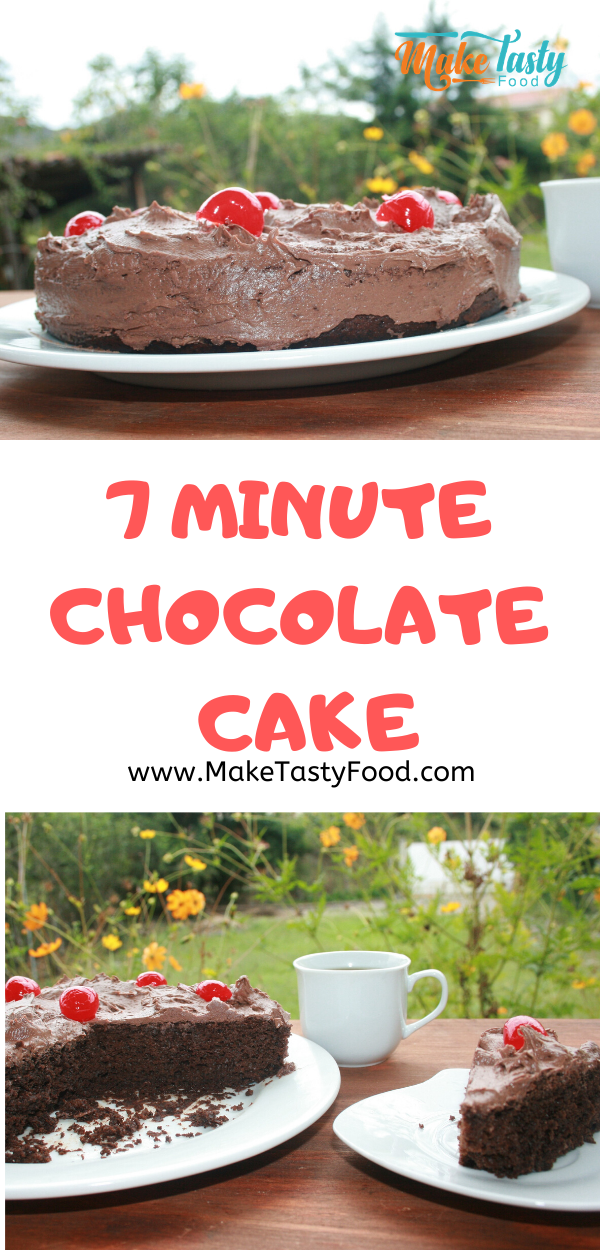 This such a simple cake to whisk up in a hurry and it taste great. This cake is versatile and can be made in a oven as well. Its a single layer cake.
If double layer is needed then make two. Its very versatile and I make this mixture as muffins.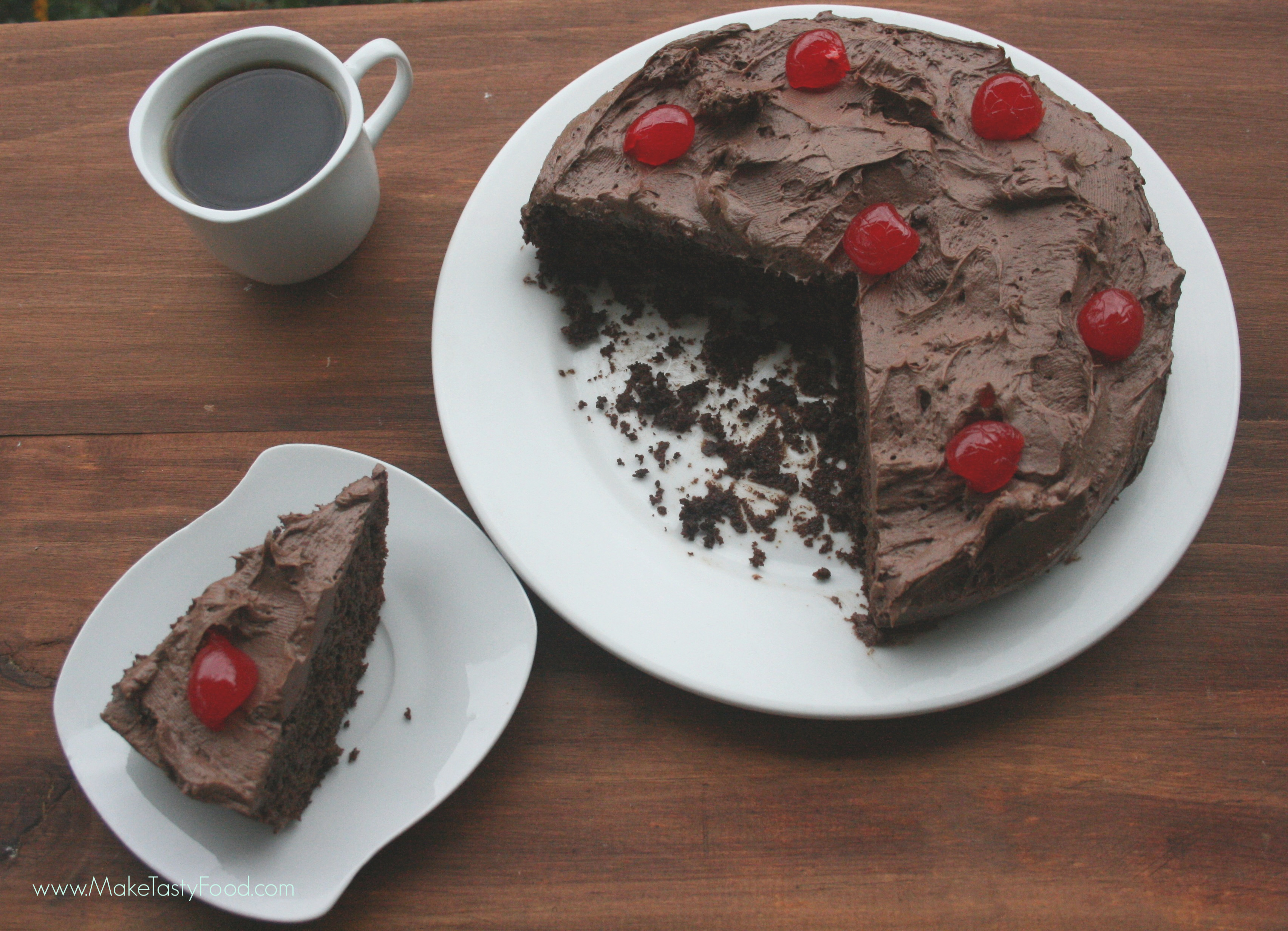 If microwaved.
The recipe is for a all in one mix in an ice cream plastic container, then microwaved for 7 minutes. Follow the recipe directions for that.
Oven baked
Made in the oven is simply easy as well, need to bake for 25 minutes, till done. Makes a single cake pan.
When baked cool on a cooling rack for a few minutes before taking it out of the pan.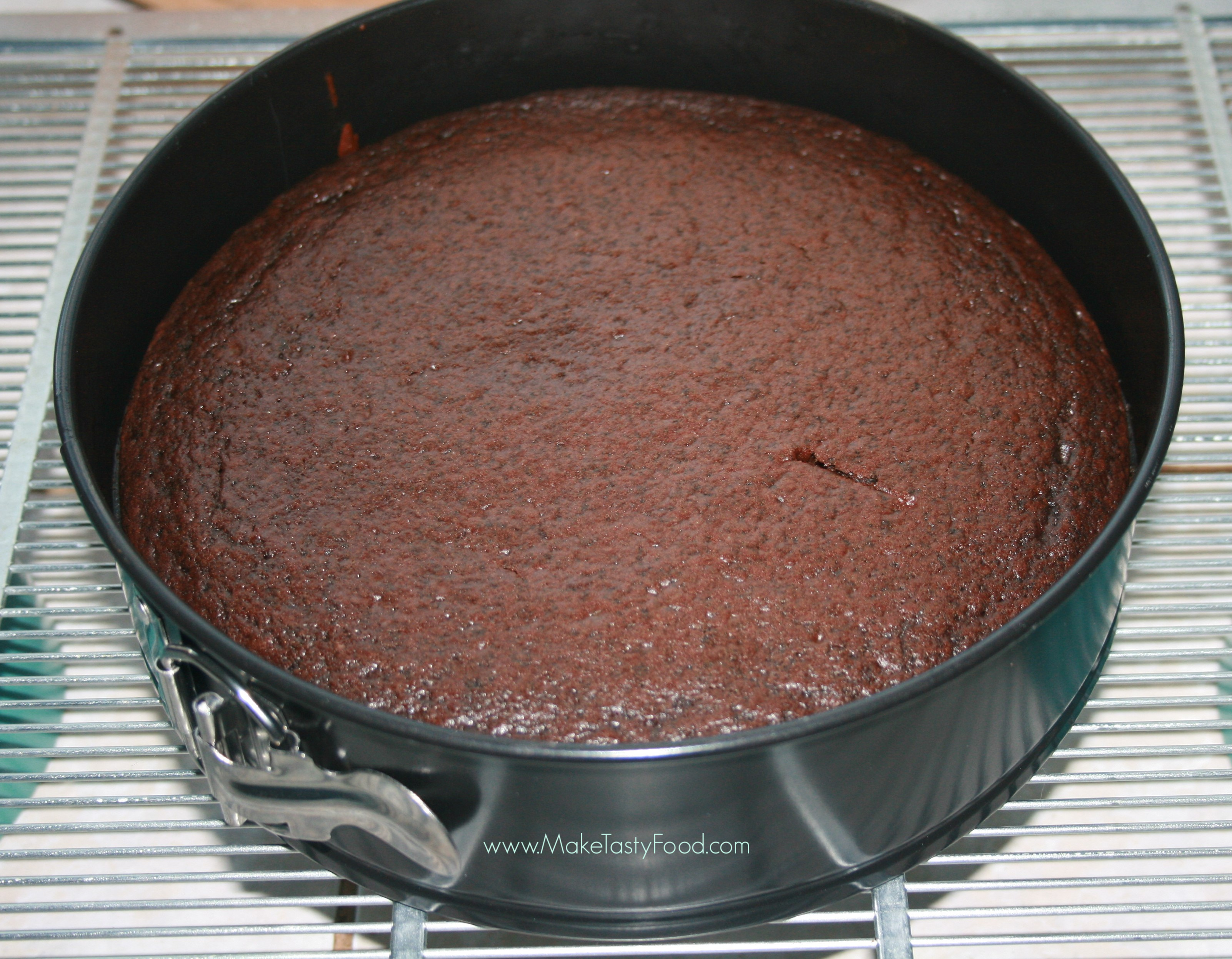 When cooler take the cake out of the baking pan and leave to cool completely before icing.
Make a butter and cream cheese mixture of say 125 grams of each, then add vanilla essence and mix with a mixer adding in icing sugar and coco powder as desired. Then to give it a tasty tang, add 1 drop of peppermint essential oil. then mix and ice the cake.(not more than 1 drop) Adding some amazingly tasty red cherries for decoration. Peppermint essential oils sooth the tummy.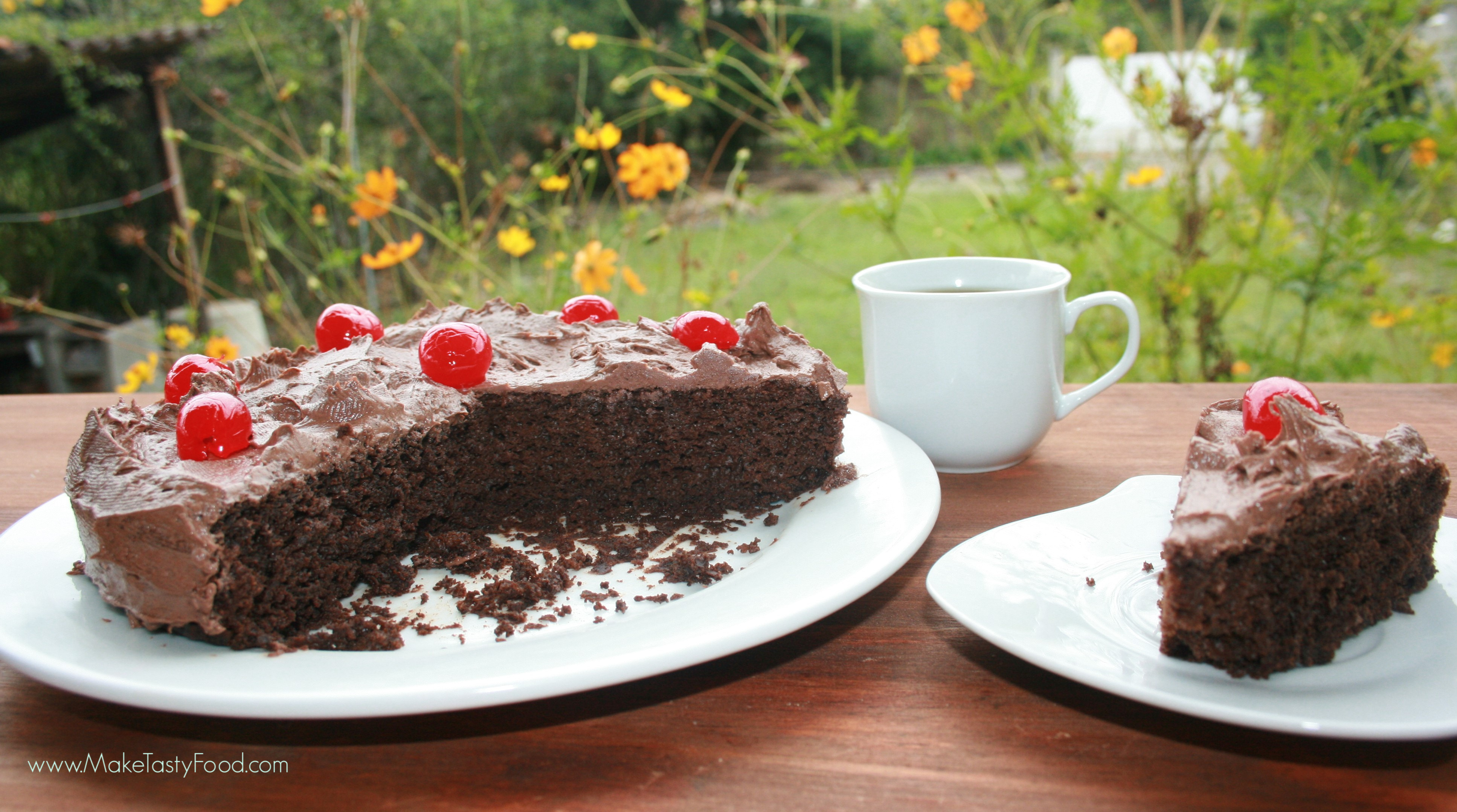 Enjoy this very tasty chocolate cake for tea or coffee, and when needed make muffins.
7 Min. Chocolate Cake
7 Min. Chocolate Cake
Recipe type:
cake and muffins
Ingredients
1 cup of flour
1 cup of sugar (brown )
20 ml of baking powder (depending on altitude)
4 Tablespoons of coco powder
pinch of Himalayan salt
2 eggs
½ cup of olive oil
5 ml of vanilla essence.
1 cup of luke warm water
Instructions
Spray the plastic ice cream container with spray and cook.
Place a dinner plate upside down in the microwave (for ice cream cake mixture to go on top)
Mix all the ingredients together in the container.
Place on the upside down plate in the microwave oven and set the microwave for 7 minutes and bake.
Leave to cool for a few minutes.
Make icing as required and cut into squares, then serve with tea or coffee.
PS: This tasty recipe can be used as a normal cake bake in the oven as well as muffins.
Bake the mixture in a baking pan or muffin tray for 25 minutes till done, then cool and ice.
Other cake recipes here
Online purchases for your convenience.
download your free printable of oven temperatures and measurement chart here.